Patriots TE Rob Gronkowski listed as questionable for fourth straight week, debut uncertain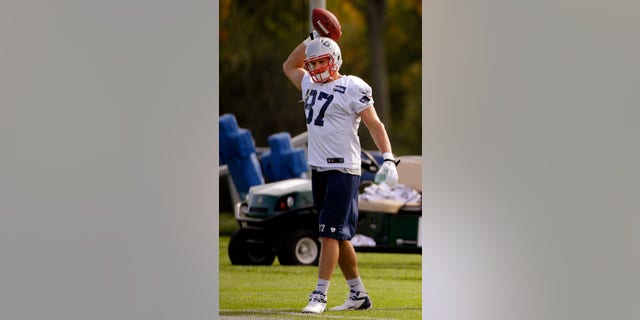 FOXBOROUGH, Mass. – New England Patriots tight end Rob Gronkowski is listed as questionable for Sunday's game against the New Orleans Saints.
He hasn't played this season and also was questionable for the past three games.
Gronkowski has practiced throughout the regular season, but he and coach Bill Belichick have shed little light on when the two-time Pro Bowl player might be ready for a game. Gronkowski has been recovering from offseason surgery on his left forearm and back.
Without him, the Patriots (4-1) have struggled offensively. The Saints (5-0) present the toughest challenge to the Patriots so far.
The Patriots led the NFL last season in points and yards per game. This season, they're 24th in points and 18th in yards per game.
___
Online: AP NFL site: http://pro32.ap.org/