Patriots fan taunts Goodell with banner towed by plane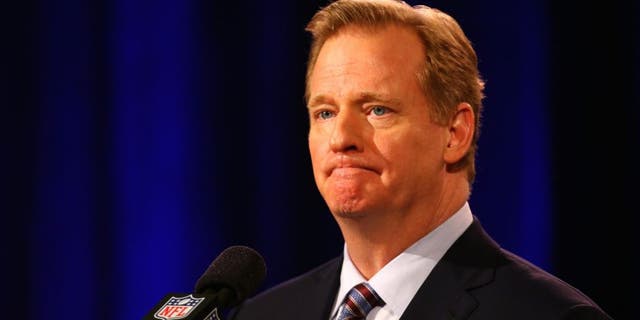 A Maine man who has hired a plane to fly banners protesting the NFL's suspension of quarterback Tom Brady again took to the air, this time gloating over a judge's reversal of that four-game ban.
Richard Pate's latest message flown over Scarborough area beaches on Saturday taunted NFL Commissioner Roger Goodell:
"Roger G. Feelin a Little Deflated?" the banner read.
Pate, a New England Patriots fan, began his jabs at Goodell last month, when he paid a pilot to fly over Goodell's vacation home in Scarborough, Maine, towing a banner urging the commissioner to "Jet home to N.Y." A second banner unveiled on Brady's birthday, said, "Happy B-day T Brady from Maine and Roger G."
It's not clear if Goodell was at his home when any of Pate's banners flew over, the Portland Press Herald reported.
Pate, who said he has another banner planned for Sunday, declined to disclose how much he's spent on his banner campaign. The company he hired advertises one-hour banner ad flights at $450.