Panthers kicker Graham Gano ruins his family's kickball game with enormous 'home run'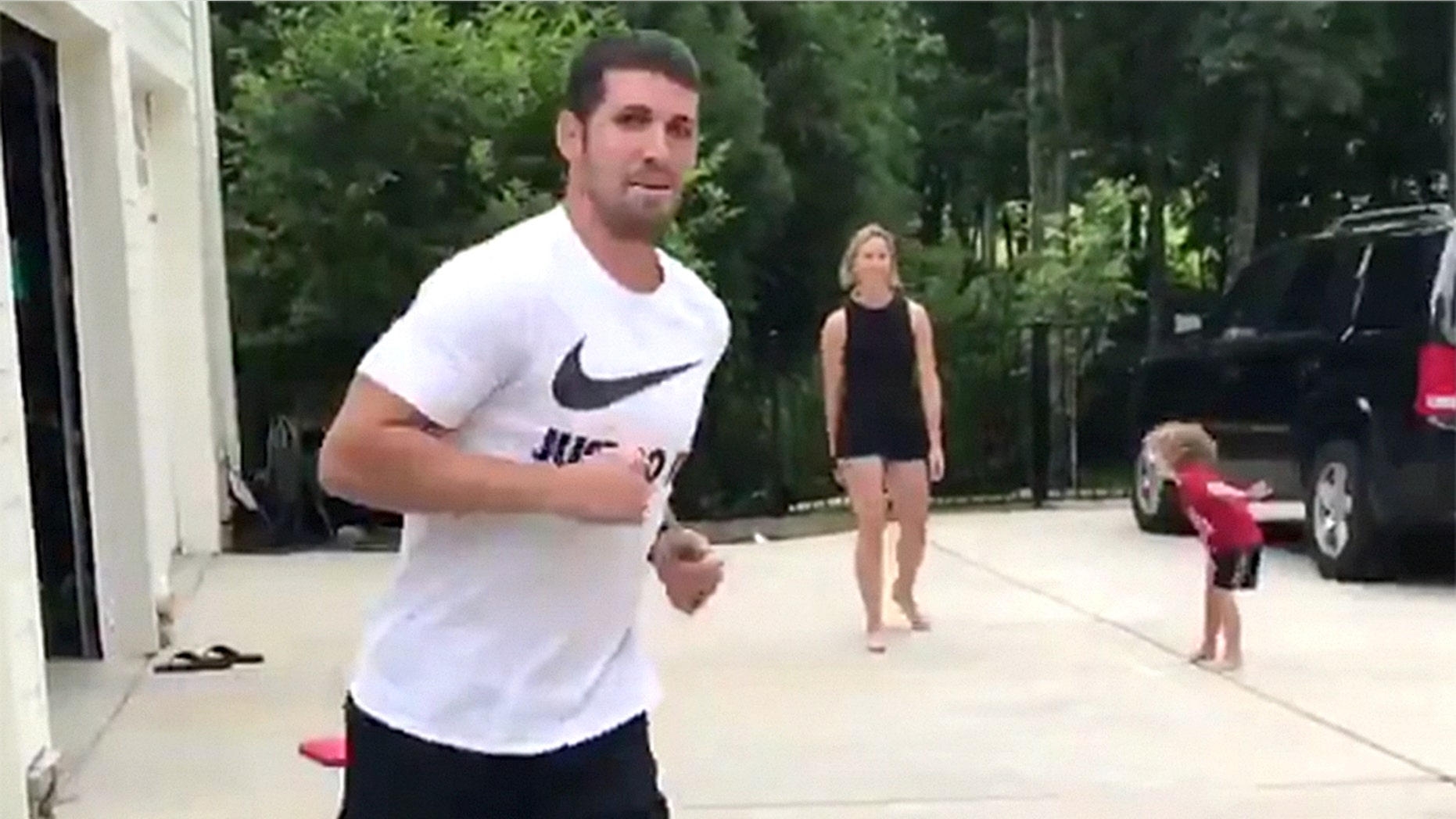 Carolina Panthers kicker Graham Gano was told he had to adhere to just one rule if he took part in his family's game of kickball – "just don't kick it hard."
Unfortunately for his family, the NFL place kicker couldn't help himself.
Gano uploaded a hilarious video to his Twitter account, which has been viewed more than 2.4 million times, showing his attempt at a kick sailing over the neighbor's fence in Charlotte.
"Got home today and my fam was playing kickball so I joined in. The only rule is that I'm not allowed to kick it hard," he wrote. "So here is my first at bat…"
After Gano sends the ball sailing over the fence, he trots round the bases chuckling and says "home run baby" while his wife Brittany and two of his three sons look on unimpressed. One of his children even stands on his tiptoes to see if he can spy where the ball landed.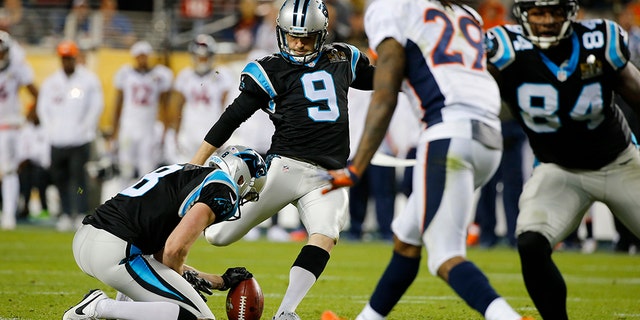 HOW NFL NATIONAL ANTHEM PROTESTS HAVE EVOLVED SINCE KAEPERNICK
It's unclear if his wife made him go and fetch the ball as punishment for flouting the rules.
Gano, who is known for his sense of humor on his social media posts, drew plenty of comments with the post.
Twitter user Sandra Hudson wrote: "I'm guessing your wife was thinking: What part about 'You can't kick it hard' did you not understand!"
Another user, John Pare, wrote: "Because I will never let my kids beat me at anything if they beat me it's because they earned it."
TRUMP SUPPORTS NFL'S DECISION ON NATIONAL ANTHEM POLICY
The 31-year-old, who has played for the Panthers since 2012, made 34 out of 37 PATs last season and 29 out of 30 field goals. In March, he signed a four-year, $17 million contract extension with the team.