Paige VanZant punches out top score on 'Dancing with the Stars' week 2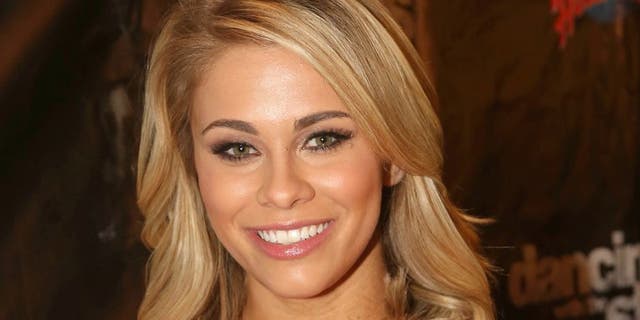 Paige VanZant deals with late notice replacements in the UFC so why not have the same situation unfold during her second appearance on "Dancing with the Stars"?
The UFC strawweight made a great first impression a week ago with partner Mark Ballas, but during preparation for the latest dance routine, he suffered a back injury forced him out of the competition.
That line sounded familiar to VanZant so she didn't hesitate to move forward with a new dance partner with only two hours to prepare until show time.
The change didn't seem to matter to VanZant, who performed a salsa dance and got a 24 out of 30 from the judges, which ties for the highest score of the season thus far.
Considering VanZant had only a couple of hours to work her routine with a new dance partner, she pulled off the moves flawlessly and the judges awarded her praise and another high score as she moves onto the next round of the competition.
There's no word yet if VanZant will get her original partner back, but from the look of her latest performances, it won't stop her from gunning for the top prize in the competition .
"Dancing with the Stars" airs Monday nights at 8pm on ABC.