Ozzie Guillen Suspended by Marlins for Fidel Castro Comments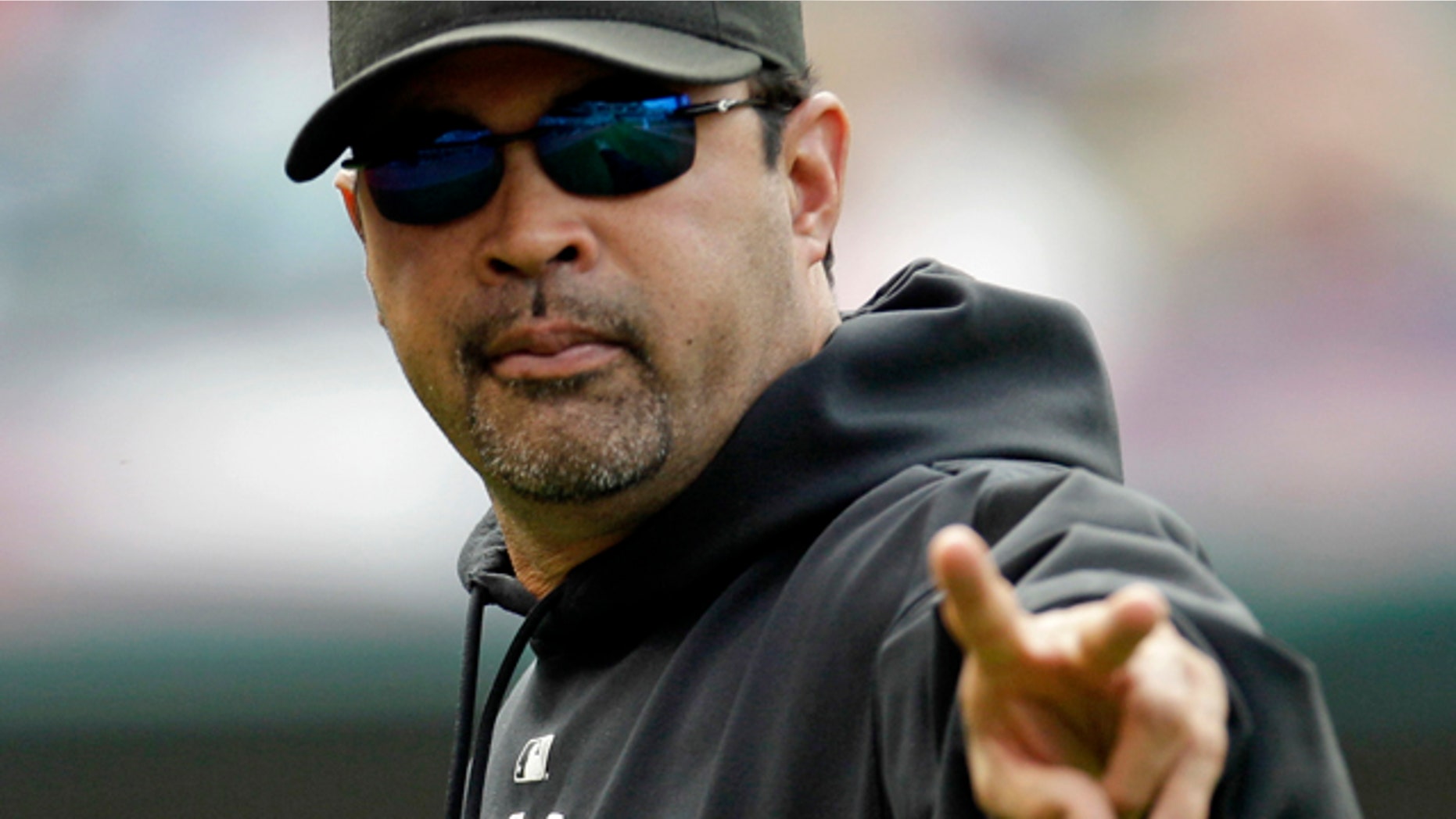 Well, it finally happened. Ozzie Guillen went too far.
At least he did when it came to the Miami Marlins and their fan base.
The franchise with a foundation of Cuban-American fans suspended their manager for five games after saying he "admired" former Cuban dictator Fidel Castro.
According to the Associated Press, the suspension by the team takes effect immediately.
The suspension was announced Tuesday, shortly before Guillen was to hold a news conference to explain his remarks, which caused a public backlash.
At least two local officials said Guillen should lose his job.
Guillen left his team in Philadelphia and flew to Miami to apologize Tuesday at the Marlins' new ballpark. The Marlins and Phillies had the day off and resume their series in Philadelphia on Wednesday.
Guillen has had a history of making off-the-cuff comments. It was part of his appeal, but sometimes he went too far.
In 2006, while with the Chicago White Sox, he called Sun-Times columnist Jay Mariotti a homosexual slur. He later apologized to the gay community but refused to back away from his criticism of Mariotti.
Last August, Guillen said that Asian players were treated better than Latinos.
Guillen has never shied away from giving his opinion but in this case he may have hurt not only his standing in Miami but his franchise's re-branding.
Includes reporting by the Associated Press.
Follow us on twitter.com/foxnewslatino
Like us at facebook.com/foxnewslatino