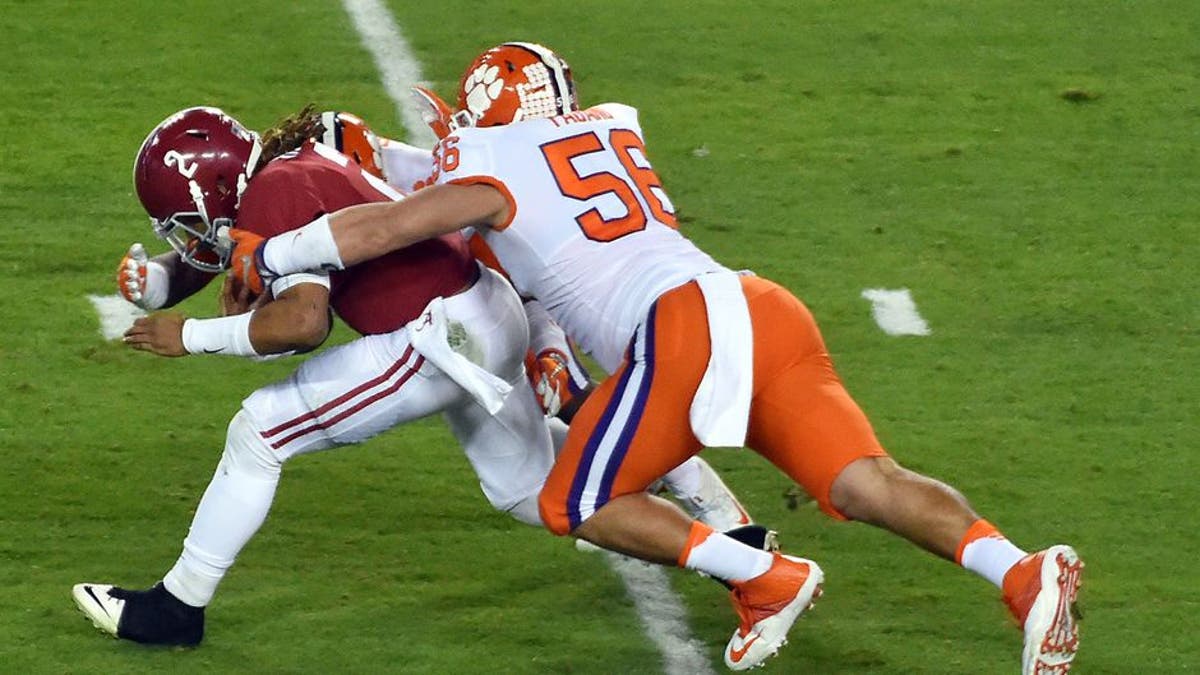 Oregon, which was woeful on defense the past few years, has taken some big steps since Willie Taggart was hired as the Ducks' head coach. First, Taggart landed Jim Leavitt as his new DC. On Friday, he landed another key piece getting Clemson grad transfer Scott Pagano, a defensive tackle, to pick the Ducks over Notre Dame and Oklahoma, among others.
Pagano announced the news on his Instagram account:
The 6-3, 295-pounder from Hawaii had 31 tackles, 4.5 TFLs and two sacks for the national champs last season. In 2015, he started nine games for Clemson. His strength should be a big plus for a defense looking to get much tougher. Last year Oregon ranked No. 126 in total defense and was No. 122 in run defense.