One Man's Vision and the Birth of a Baseball Academy in Brazil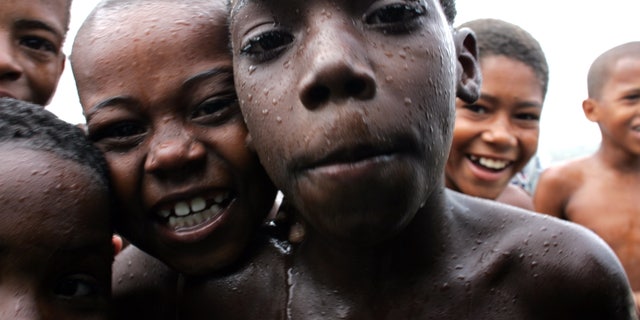 Shortly after joining the Rays as a Special Assistant to Baseball Operations in February 2006, Andres Reiner had a unique idea that perhaps no team or individual had before. After spending nearly two decades in the Houston Astros franchise, Reiner had a "brainchild" he wanted to see come to life.
Under Reiner, the Astros were the first Major League Baseball team to fully operate an academy in Venezuela. The Astros set up shop in Valencia, the third largest city in the country and over 130 players signed professional deals during Reiner's era.
Why not try the same thing in thriving, economic powerhouse Brazil?
Reiner felt that the Rays could expand their international operation into Brazil if they were willing to put in the work. He was able to get the team and its new ownership group along with Gerry Hunsicker, the club's Senior Vice President of Baseball Operations, to buy into his idea of starting up an academy in Marilia, located some 400 miles away from Sao Paolo.
The South American country is inhabited by over 200 million people and the birthplace of some of the best soccer players and Formula 1 drivers. Reiner said it would be a no-brainer for the Rays to establish a program that could develop players especially in an age where the franchise struggled to compete in the free agency market or retain its own players after they reach stardom.
The Rays were able to get the city government of Marilia to cover the expenses for the facility. Tampa Bay's plan includes two phases. One will deal with "the social phase where we will take the responsibility of taking the game of baseball to these schools, to all ages," Reiner told Fox News Latino.
"Then there's the professional phase where we are going to develop ballplayers in our academy."
Reiner said that Marilia was the perfect place to get the program up and running. It's an industrial city of 250,000 were everyone works, there are four universities (two private and two public) in place and more importantly, 16,000 kids make up the elementary, middle and high school levels.
He said that they liked the idea of starting a baseball program and likened the idea to what happened with baseball in cities like Valencia and San Pedro de Macoris, Dominican Republic.
"This is long term plan. It's not a short term plan. Opening a program where baseball is really not played like you think it's played in the Dominican Republic, Colombia or Venezuela," Reiner said.
"We have a project but we know it's a five, 10 year plan. So it's not like we're going in there to sign ballplayers right away. No, we have to go there and we have to teach the game, show it to the kids and present it at schools and organize leagues. In the end it's a very ambitious plan but personally I think it's much more easier than when they talk to me, for example, about opening up an academy in China, academies in Ghana. I say it's easier to start in Brazil."
Reiner just wants to caution everybody that the project isn't something that's going to take off overnight.
The game of baseball has existed in Brazil since the middle of the last century when the Japanese started to leave in droves to settle in Brazil after the first World War. Reiner, who with his parents moved from Hungary in 1946 at the age of 10, said that today almost two million Japanese make part of the Brazilian population.
"This is a process that is much more complex because in Venezuela we knew that there were ballplayers. We had to go out and find them and sign them. Not here," he said.
"Here what we first have to do is teach the game. There's a federation but the majority I would say, 85 percent of the players that are in that baseball federation have their own fields and have their championship tournaments. They're based on descendents of Japanese. What we want to do is take baseball to the native Brazilian and not Brazilians of Japanese descent. Brazil has the largest colony of Japanese outside of Japan."
Reiner said that the Rays have enlisted the help of Little League baseball to help out with the development of the game of baseball with the much younger children. They want to increase the amount of Brazilian-born baseball players, which will be a big job in and of itself.
Hunsicker saw firsthand how Reiner could impact an organization's talent base on the international level when he became the Astros general manager in 1995.
The Rays exec. developed a relationship with Reiner and noticed immediately "how talented he was in the area of international scouting and development."
Hunsicker says that Reiner, who never played professional baseball, is the right person to lead the Rays new venture. He says that it "would only make sense over a period of time, you would get your fair share of athletes that would be major league prospects."
"Well the first thing that becomes very apparent when you get to know Andres is his great love and passion for the game," Hunsicker said. "When you combine that with his tremendous work ethic, you got a man who has really dedicated his life to this endeavor."
"I mean he has tried to seek out and pick the brains of some of the other top scouting people in our business and through the combination of those things, he's developed a very unique strategy for not only evaluating talent but also developing talent – which is also a great passion of his," Hunsicker added.
"It's one thing to have an eye for talent and a lot of people can identify the basic tools that a young player might possess at 15 or 16 years old but it's yet another challenge and another gift to have the ability to have the vision of what these young men might become and then to combine that with the knowledge of how to develop those talents, which is another subjective and personal thing," he said.
"I think that's one of the areas where I think Andres has separated himself from the others in the industry."
Hunsicker and Reiner said that construction on the team's academy has been delayed but that it will begin to take shape in January 2011 and should be completed by September.
There will be two professional sized fields and two smaller fields for the youngsters along with a building that will house players
And as a new era in Brazil takes the field, Reiner is optimistic that one of those raw youngsters may one day make it to the majors.
Adry Torres, who has covered MLB, NFL, NBA and NCAA basketball games and related events, is a regular contributor to Fox News Latino. He can be reached at elpiloto137@gmail.com or follow him on Twitter: @adrytorresnyc.
Follow us on twitter.com/foxnewslatino
Like us at facebook.com/foxnewslatino