Oklahoma's Stoops questions Southeastern Conference dominance, defenses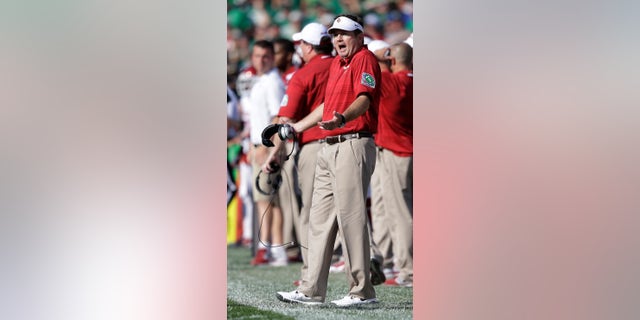 NORMAN, Okla. – Oklahoma coach Bob Stoops is questioning the overall strength of the Southeastern Conference.
Stoops, according to a report in The Oklahoman, smiled on Wednesday while sarcastically discussing the performances of SEC defenses this season. The Sooners coach had previously said much of the league's reputation was driven by "propaganda."
No. 1 Alabama won the national championship last season, becoming the seventh straight SEC team to do so.
Stoops questioned how Georgia quarterback Aaron Murray had a high pass efficiency rating this season, saying, "How's that happening? They're playing all those SEC defenses."
Stoops also defended defenses in the Big 12 Conference, saying: "Funny how people can't play defense when they have pro-style quarterbacks over there, which we've had. They're all playing the NFL right now."