Ohio State coach Urban Meyer says he followed 'proper protocols' on Smith abuse allegations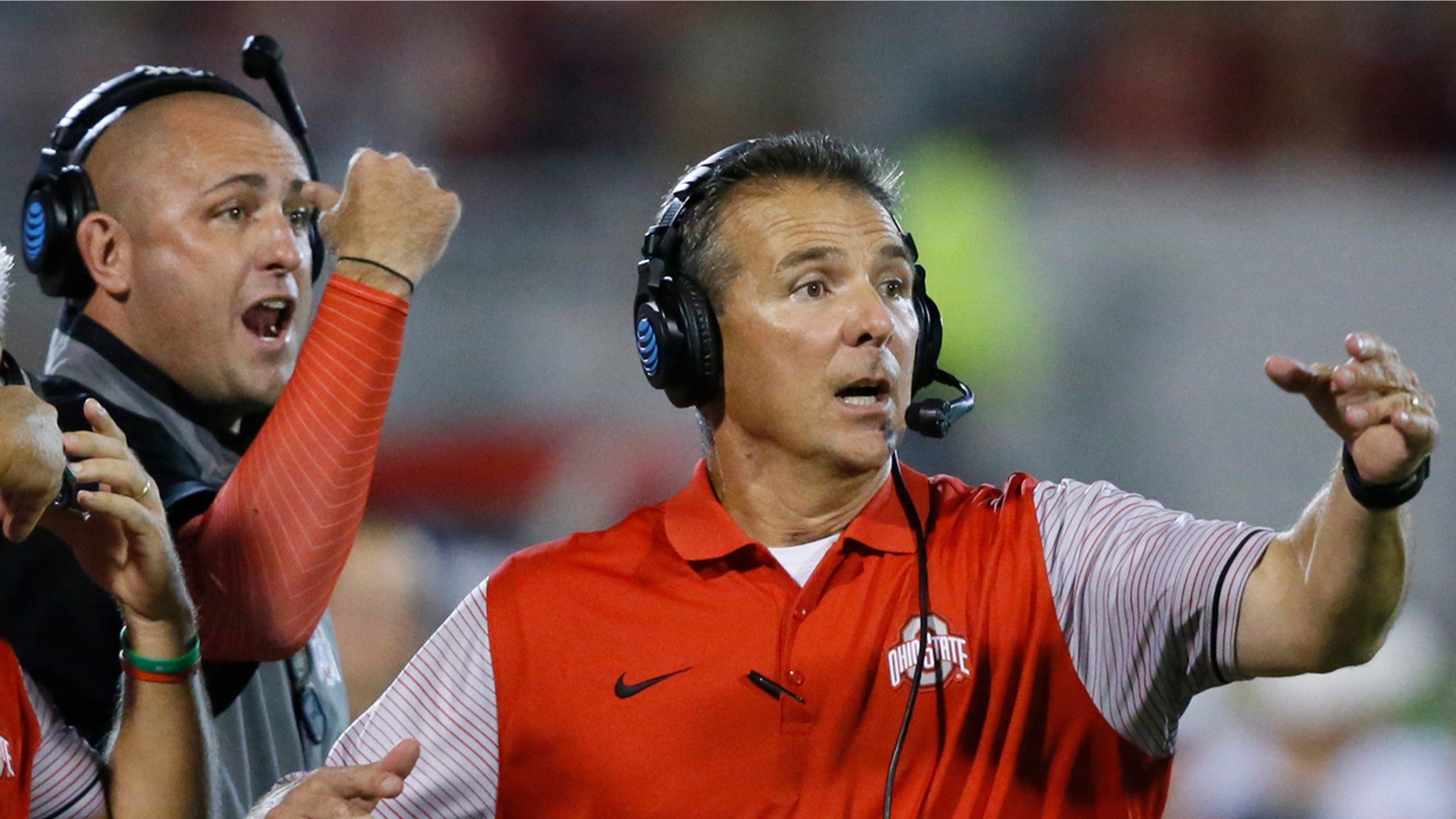 Ohio State football coach Urban Meyer is standing by his claims that he took "appropriate action" regarding the domestic abuse claims that led to his firing the team's assistant coach last week.
Meyer took to Twitter on Friday to release a statement addressed to the Buckeye family and the university community.
"Over the past several days, I have been portrayed as being indifferent to domestic violence and as someone who did not take appropriate action, when warranted," his statement read.
"Here is the truth: While at the University of Florida, and now at the Ohio State University, I have always followed proper reporting protocols and procedure when I have learned of an incident involving a student-athlete, coach or member of our staff by elevating issues to the proper channels … I did so regarding the Zach Smith incident in 2015."
Courtney Smith, the ex-wife of former wide receiver coach Zach Smith, alleged publicly that she told Meyer's wife in 2015 that she'd been assaulted by Smith. But Smith was only fired on July 23 after an Ohio court granted Courtney Smith a domestic violence protective order. The couple divorced in 2016.
OHIO STATE COACH URBAN MEYER PUT ON LEAVE AMID ABUSE PROB OF FIRED ASSISTANT
Meyers, who is on paid leave, said in his statement that he intends to fully cooperate with the university as it conducts its own investigation. "Please know that the truth is the ultimate power and I am confident that I took appropriate action."
What Meyer knew about the allegations and what he did about them has ballooned into a crisis for one of the most storied programs in college football history.
When asked last week at a media event, Meyer said he knew of an incident involving the Smiths in 2009 and that he and his wife, Shelley, addressed it with the Smiths. But when he was asked about the 2015 incident, Meyer said, "I was never told about anything. … I know nothing about it."
In his statement, Meyer said he was "not adequately prepared" to answer those question and he apologized for his "inaccurate or misleading" answers.
The Associated Press contributed to this report.