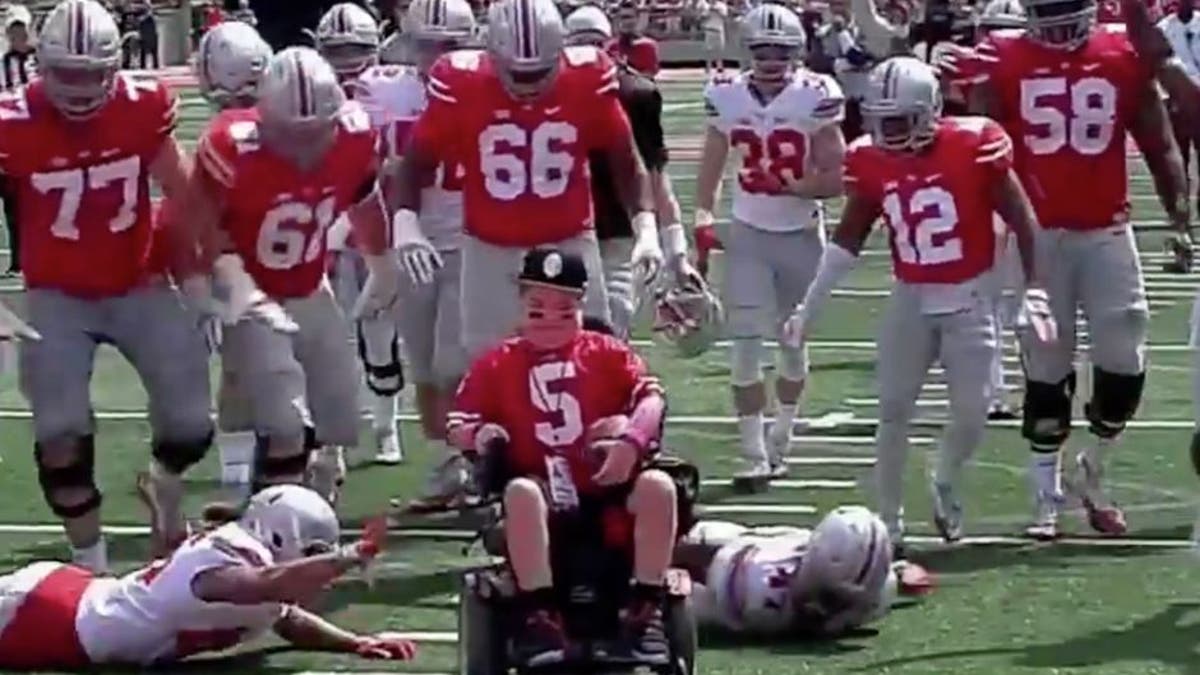 Spring football games are mostly nondescript, designed to get players reps and entertain fans, without giving away too much actual football strategy.
while Ohio State's spring game was mostly forgettable Saturday (except for the fact that players weren't allowed to tackle) there was one, unforgettable moment at the end.
On the final play, the Buckeyes elected to make a special hand-off -- to 17-year-old Jacob Jarvis, who suffers from a rare disorder known asDuchenne muscular dystrophy. As you'll see below, that didn't keep him from scoring a touchdown.
According to a profile done on Jarvis a few years ago, he has been around the team since 2013, including the magical run to the Buckeyes' victory in the 2015 college football playoff.
Even better, according to coach Urban Meyer, it was his own players who approached him with the idea of giving Jarvis his magical moment.
Several teams still have spring games left. But it's hard to imagine there will be a better "moment" than this.