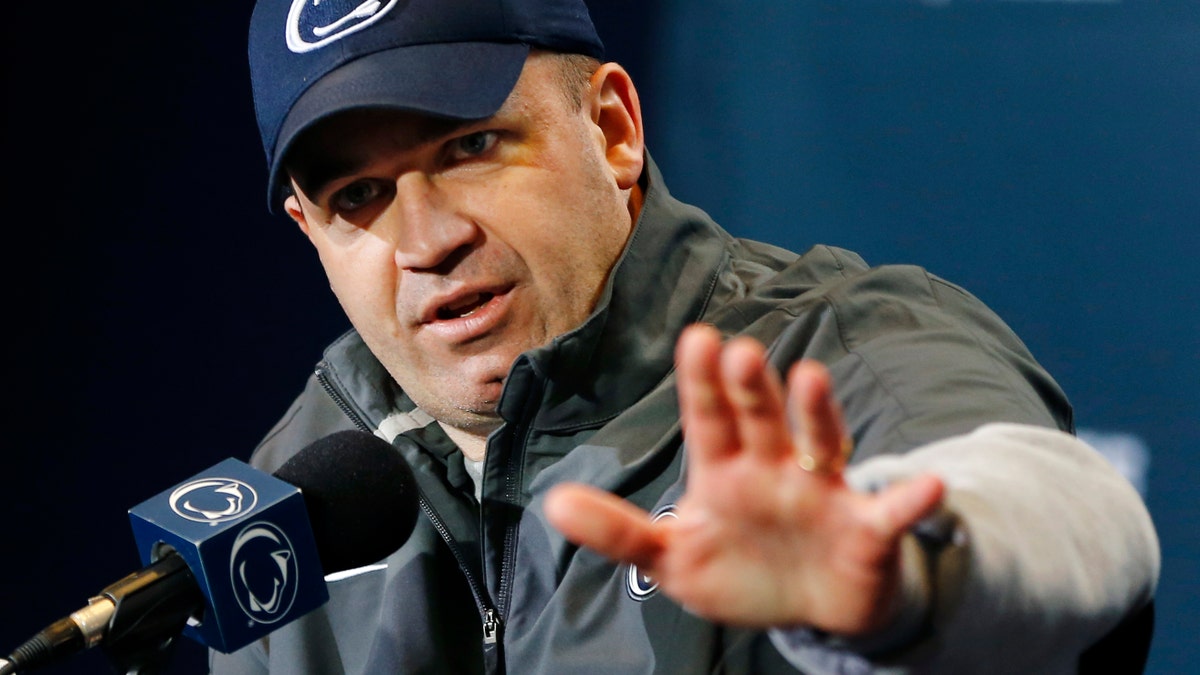 DUBOIS, Pa. – Penn State is hitting the football recruiting trail hard with coaches visiting close to 200 schools in the first two weeks of the May recruiting period.
Coach Bill O'Brien gave the update Thursday at Penn State's branch campus in DuBois. It was the first stop of the last day of the school's two-week coaches caravan.
O'Brien feels good about recruiting, even with limited scholarship spots. The Nittany Lions also are recruiting for the expanded walk-on program to help fill depth.
O'Brien and other coaches have also been appreciative of fan support. The intent of the caravan was to thank the alumni and other loyal backers, as well as help ticket sales.
Attendance at Penn State football was down last season. Football revenue helps support the other sports at the school.