Oakland Raiders cornerback sues sexual assault accuser: reports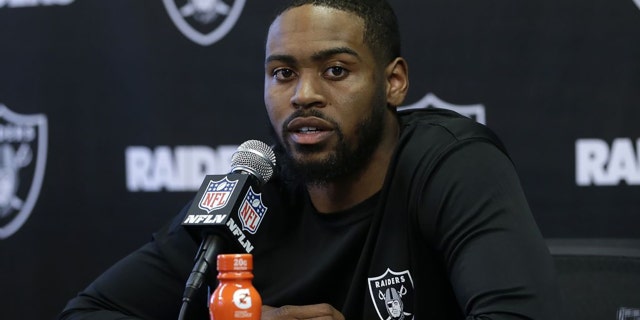 An Oakland Raiders cornerback filed a countersuit against a woman who accused him of sexual assault in a Cleveland hotel room last year, claiming the accusation was "made out of malice" and cost him millions of dollars, reports said Thursday.
Gareon Conley, 23, is suing his accuser for at least $25,000 in compensatory damages, USA Today reported. The suit claims the allegation's timing — two days before the 2017 NFL Draft — forced Conley to drop places in the draft and lose multiple endorsement deals, including a contract with Nike.
"The NFL Draft was so close that NFL teams did not have sufficient time to investigate the matter and assure themselves of Conley's innocence, nor was there time for Conley to prevail in any criminal proceedings before the draft," the countersuit claims.
According to SF Gate, Conley, a former Ohio State Buckeye, was considered by many to be the best cornerback in the draft and a potential top-10 pick. Instead he was the fourth cornerback taken, picked No. 24 overall by the Raiders.
Marshon Lattimore was the first cornerback taken that year by the New Orleans Saints at No. 11, signing for $15.3 million. Conley's deal with the Raiders was worth $10.4 million, the outlet reported.
"I appreciate the Raiders having faith in me not only as a player but as a person. I am honored to be a part of this organization."
A grand jury declined to file sexual assault charges against Conley, who maintained his innocence, last July, USA Today reported.
In April 2017, the woman accused Conley of raping her in a Cleveland hotel room. The countersuit claims the woman invited Conley to have sex with her, which he declined and kicked her out of his room, the outlet reported.
"I appreciate the Raiders having faith in me not only as a player but as a person," Conley told media during a post-draft conference call in April 2017. "I am honored to be a part of this organization."