Now it's a series: Blackhawks regroup for Game 3 after series-evening rally by LA Kings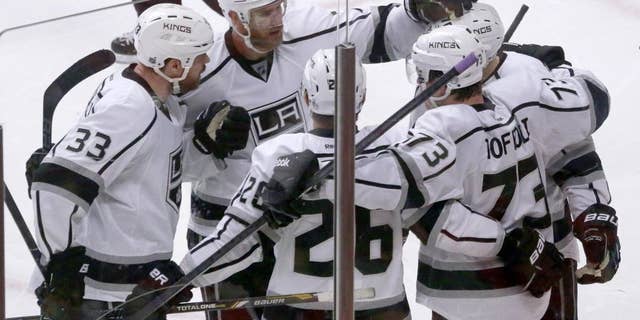 NEWYou can now listen to Fox News articles!
EL SEGUNDO, Calif. – After Chicago's recent mastery of the Los Angeles Kings completely came apart in one crazy period, the Blackhawks are headed to the West Coast to figure out how to get it back.
When the teams return to the ice on Saturday night for Game 3 of the Western Conference finals, the Kings hope to build on their five-goal third period in a 6-2 victory on Wednesday night.
Until Game 2, Chicago had beaten the Kings six straight times and in nine of the clubs' last 10 meetings dating back to last season's conference finals.
The Blackhawks had a 2-0 lead with 22 minutes left in Game 2 before it all fell apart. But the Kings feel they had been making strides against the defending champions for a while now.