Notre Dame Stadium to receive video board, other enhancements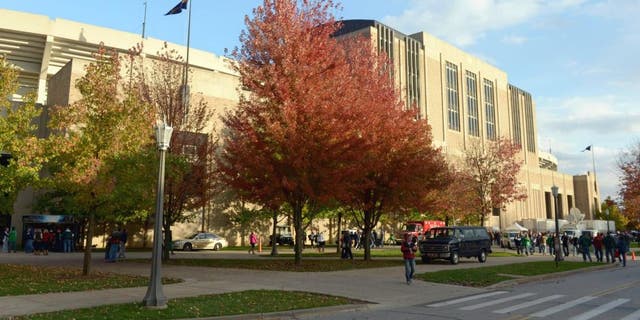 NEWYou can now listen to Fox News articles!
Notre Dame Stadium will be reborn in 2017 with a variety of improvements and upgrades, including a video board at the top of the south end.
"We are confident the introduction of video will significantly improve enjoyment of every aspect of a game at Notre Dame Stadium," Notre Dame director of athletics Jack Swarbrick said in a news release, "including the ability to support game day introductions and presentations with video elements, additional opportunities to promote the university, plus replays."
Other changes coming to the venerable old bowl are to include renovated concession stands and restrooms, enhancement to the stadium sound system in the lower and upper concourses and improvements to the stadium wi-fi network.
The additions and upgrades are part of an existing $400 million project called Campus Crossroads that began late last year.
Buildings will also be added to the east and west side of the stadium that will include labs, classroom, faculty offices, a student center and a digital media center.
The target date for completion of the project is August 2017.