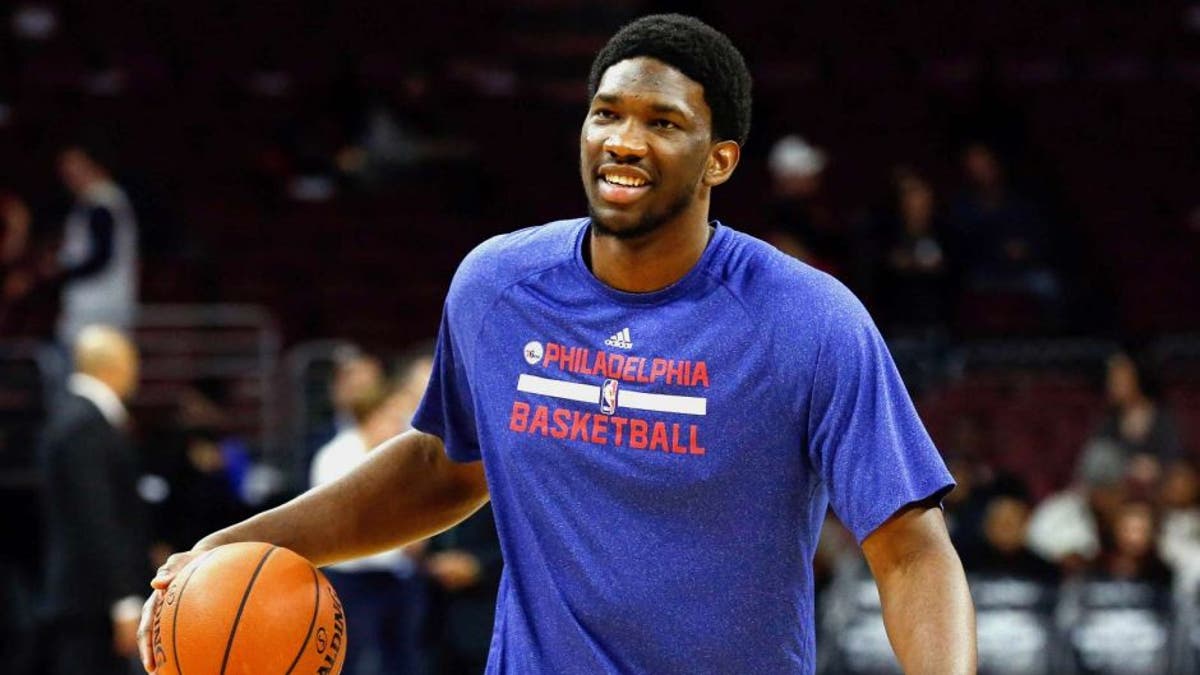 Back in July, the Sixers released a statement which said that Joel Embiid would need a second surgery on his injured right foot, and that it was likely that he'd miss a second consecutive season.
"We have been consistent in our philosophy that our focus will be Joel's long-term health and wellness to ensure he will have a long and impactful career in the NBA," general manager Sam Hinkie said at the time.
"There was careful consideration given to a number of options related to this particular situation. A collective decision has been made that the best approach to promote full healing would be to proceed with a bone graft of the fracture site. We anticipate the procedure will take place in the next 7-10 days and result in Joel missing the upcoming season."
Since then? Nothing.
No word from the team if the surgery has taken place, or if it has been scheduled. Bob Cooney of Philly.com is among many who are wondering what's going on.
"Here we are almost a month later and no word on if, or when, Embiid is going to have surgery. Three weeks ago, the Daily News reported that according to two sources, Embiid had rebroken the navicular bone in his foot, which was the reason for the second surgery and why the team announced he would be sidelined for the upcoming season."
"It is all a little head-scratching. The organization had teams that participated in both the Utah and Las Vegas summer leagues. Embiid was present for both, watching games from the sideline. During a game in Las Vegas, several people saw him him running up steps from the floor to the concourse level. Though the team had known for a couple of weeks before that he was going to need season-ending surgery, Embiid was not wearing a protective boot, nor walking with any kind of hindrance."
When reports initially began to surface of Embiid's second surgery, the team was quick in releasing a statement with all of the details. Perhaps it'll take some additional news to be leaked before the organization is willing to explain what's happening now.
(h/t: HoopsHype)