No free passes here: Mets fans boo revered Cespedes in loss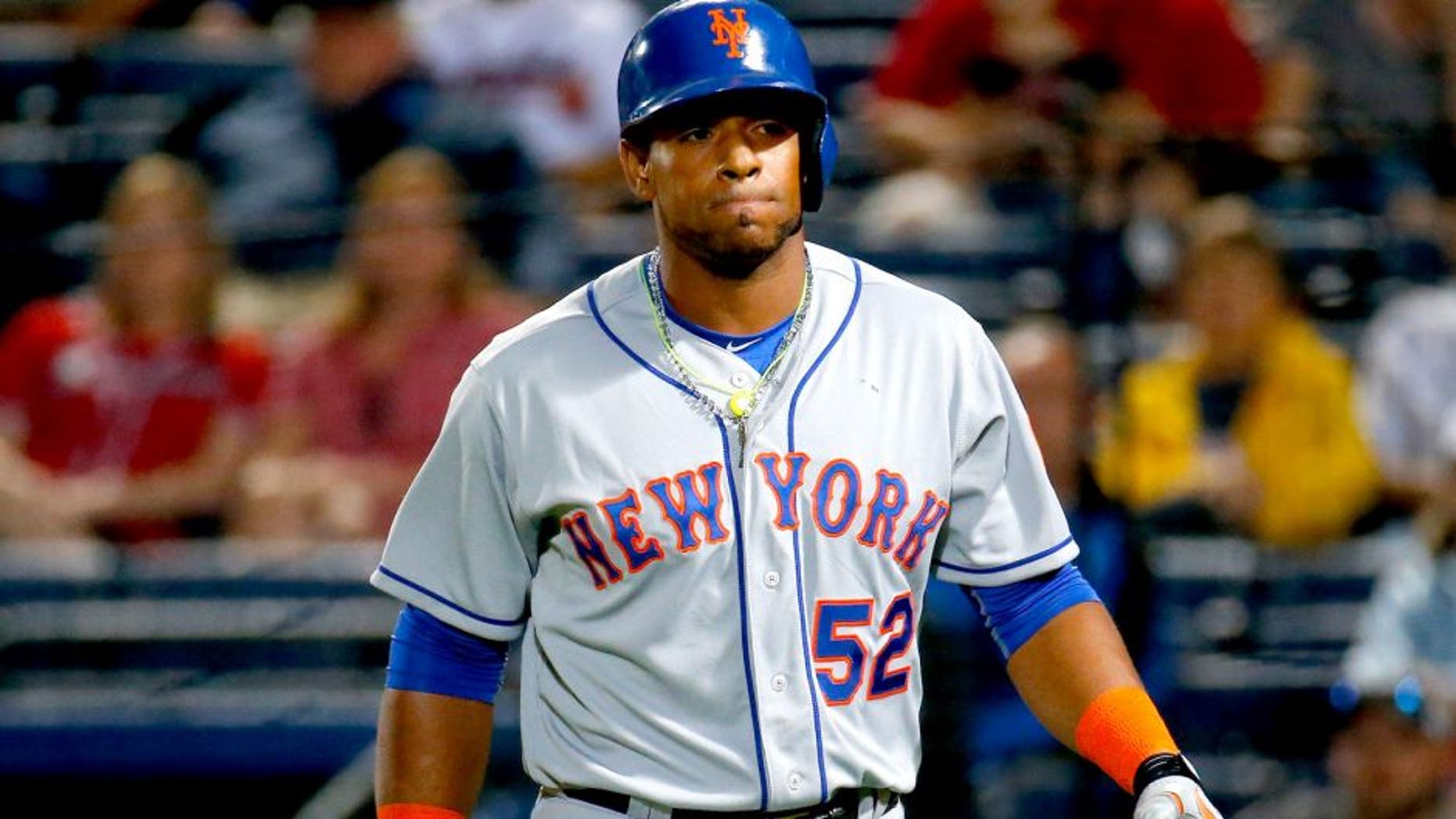 For the first time since being acquired by the Mets, Yoenis Cespedes experienced how brutal the fickleness of New York fans can be.
Although Cespedes had been revered as the Mets' savior for his sensational offensive performance in his first six weeks with the team, fans at Citi Field showered the 29-year-old outfielder in boos on Tuesday.
The incident came when Cespedes checked his swing in the fourth inning of the Mets' 6-2 loss to the Braves.
Believing that he hadn't gone around, Cespedes remained at the plate as the ball got away from the catcher, and continued standing there even after he had been called out.
The Citi Field faithful voiced their displeasure by booing Cespedes for his inaction.
Cespedes didn't comment on the incident after the game, but manager Terry Collins said simply, "I'd like him to run, yes."
The Mets' loss on Tuesday marked their fifth in seven games as the team tries to secure its first postseason berth since 2006 by clinching the NL East.
New York holds a magic number of six with 11 games remaining in the regular season, but has suddenly struggled to compile wins.
"I'm shocked," Collins said. "I'm very, very surprised, because we were swinging great coming into a homestand and had a chance to make a huge impact with a very substantial lead where nobody needed to be uptight.
"Should've been quite relaxed with the lead we had; should've been going out and just playing the game nice and loosely and calm. For me it looks like we're tight. I don't know why, but it's sure the perception it looks like from the bench."
(h/t New York Post)