No. 12 UCLA feeling more centered on way to Texas to take on Longhorns at national title site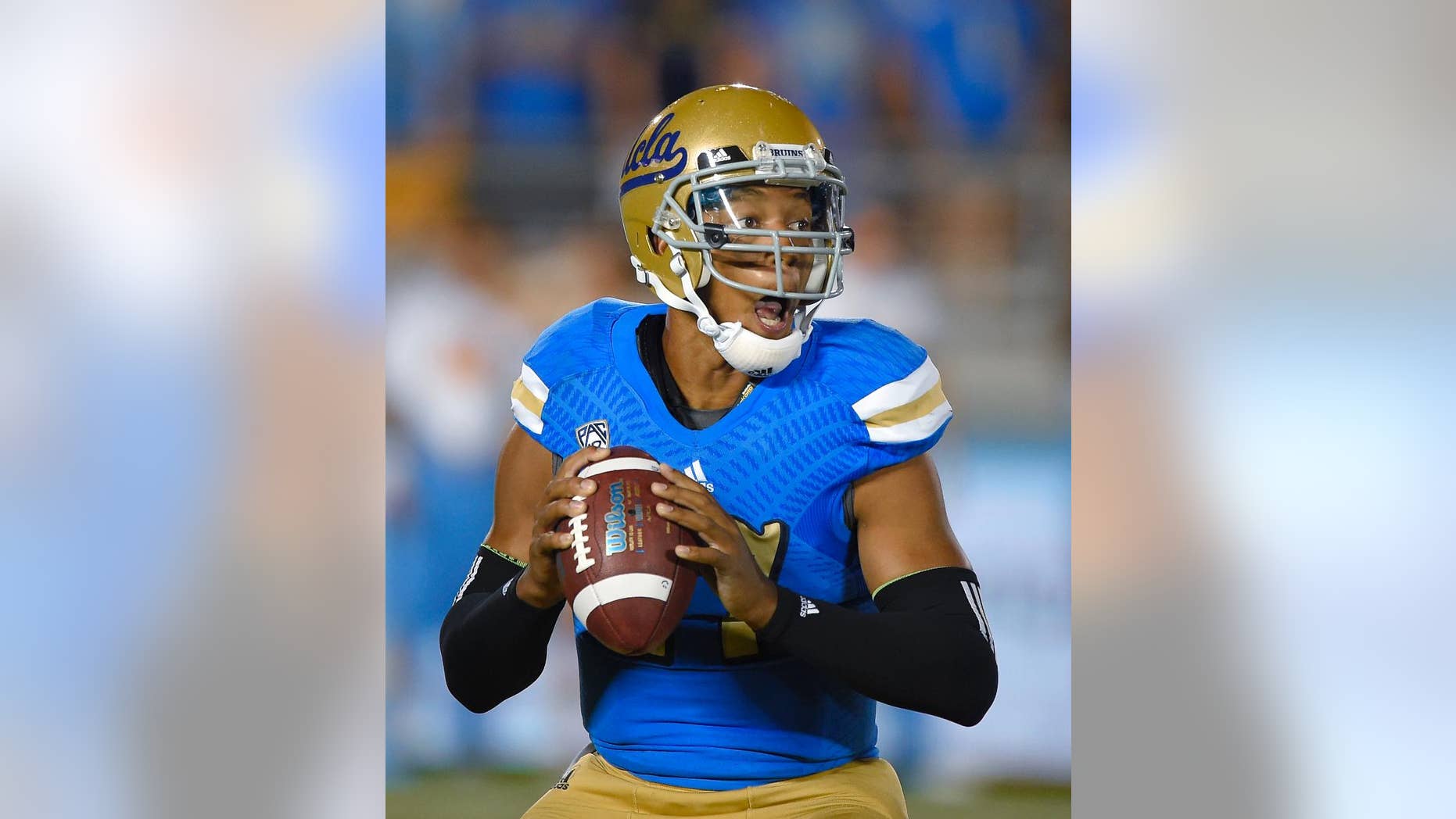 ARLINGTON, Texas – UCLA quarterback Brett Hundley felt so much better taking snaps from Jake Brendel, the center who now gets to go home with the 12th-ranked Bruins.
Hundley has accounted for a touchdown in each of his 29 consecutive starts, but things were clearly out of synch when UCLA struggled offensively in the season opener that Brendel missed with a sprained left knee.
With Brendel back for Week 2, Hundley had 422 total yards and was the Pac-12 offensive player of the week.
The Bruins (2-0) on Saturday night take on the Texas Longhorns (1-1). The game is at the $1.2 billion Dallas Cowboys' home stadium where the national championship game will be decided in four months, and where Brendel played a few games while at nearby Plano East High School.