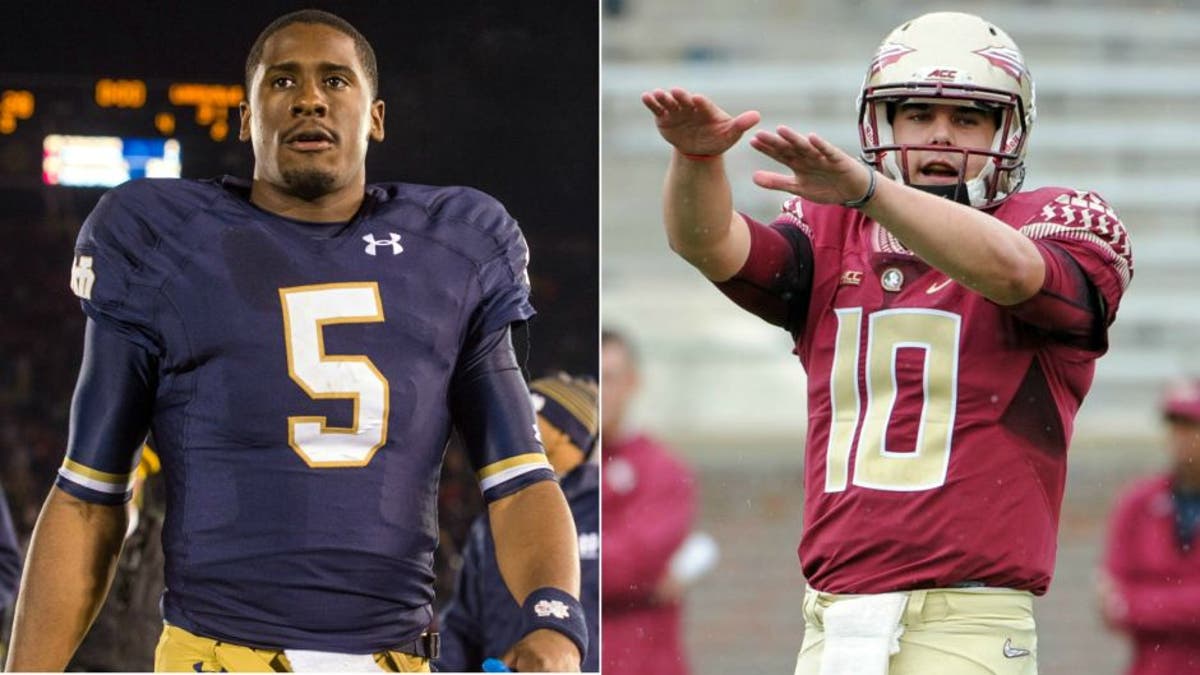 TALLAHASSEE, Fla. (AP) -- Florida State has completed preseason drills without coach Jimbo Fisher naming a starting quarterback.
Fisher says Saturday he will handle the quarterback situation when he is ready. He says he knows exactly what he is going to do.
The No. 10 Seminoles open next Saturday against Texas State.
The competition for the starting job is between Notre Dame graduate transfer Everett Golson and junior Sean Maguire.
Golson was listed third on the preseason depth chart. During practices the past two weeks, Golson and Maguire have been splitting the reps with the first team.
Two years ago, Fisher named Jameis Winston the starter 10 days before the opener. Winston went on to win the Heisman Trophy in 2013. He was the first overall pick by Tampa Bay in the NFL Draft in April.