NHOF: Who Makes The 2013 NASCAR Hall Of Fame?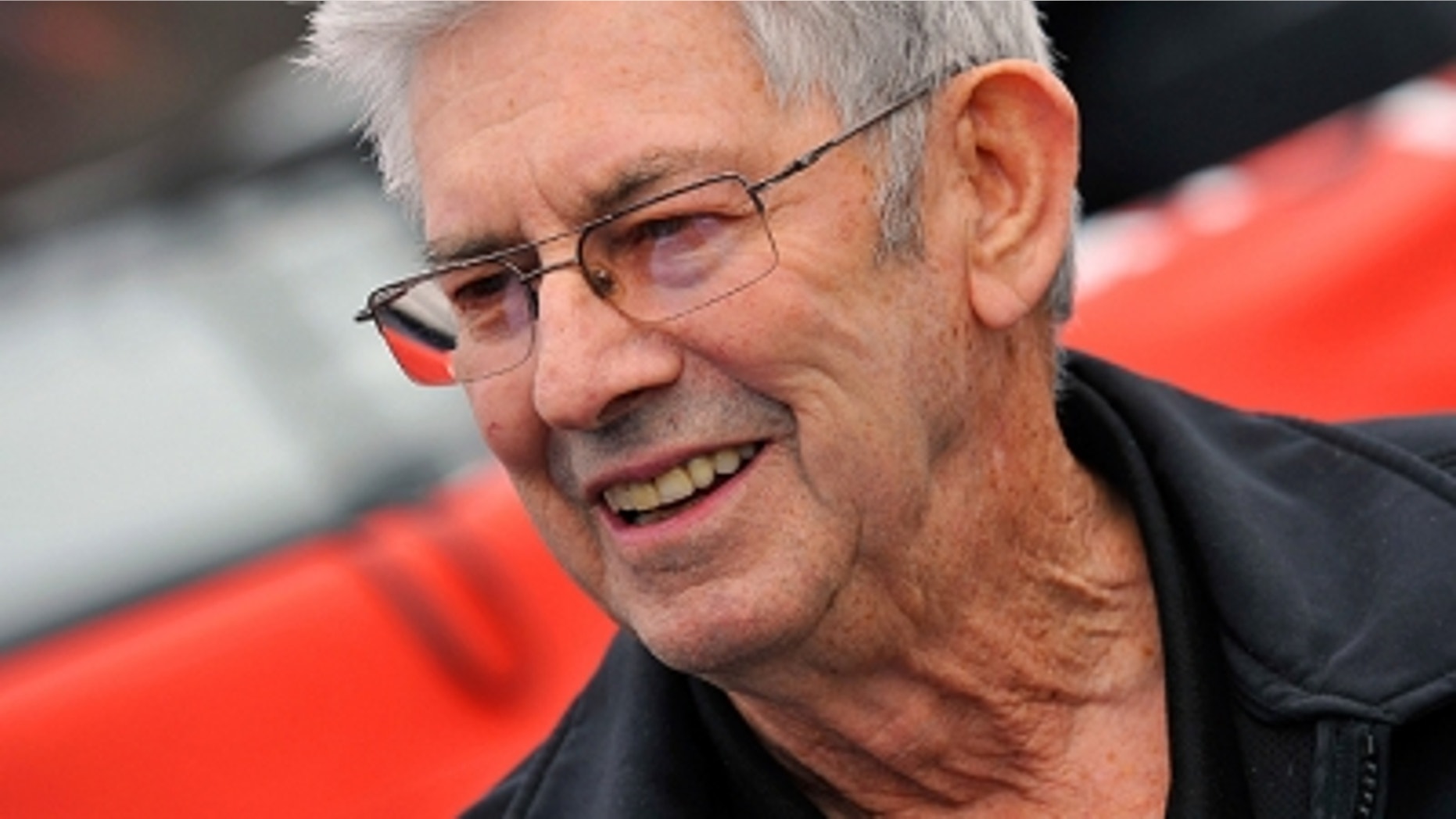 WHO MAKES THE 2013 NASCAR HALL OF FAME?
SPEED CREW DEBATES THE FIVE MOST DESERVING OF INDUCTION INTO 2013 NASCAR HALL OF FAME CLASS
Wednesday marks the fourth annual NASCAR Hall of Fame Voting Day, in which the voting panel will debate and vote on the next five inductees who will make up the 2013 NASCAR Hall of Fame class.
Below, in no particular order, the SPEED team offers its take on who those five should be:
Darrell Waltrip, NASCAR on FOX and SPEED analyst, 2012 NASCAR Hall of Fame inductee
1) Leonard Wood – "Leonard Wood falls into the same category as 2012 inductee Dale Inman. Leonard doesn't have eight championships, but he was an amazing crew chief and a do-it-all in his era."
2) Jack Ingram – "Jack deserves to be in the Hall of Fame because of the wins and championships he had in the Late Model Sportsman Series, as well as the NASCAR Nationwide Series."
3) Red Byron – "Red Byron was a legend and a pioneer who won NASCAR's first sanctioned race in 1948 and its first championship. He followed that up the next year with a championship for owner Raymond Parks in what became the NASCAR Sprint Cup Series."
4) Raymond Parks – "Mr. Parks was one of the sport's pioneers who gave so much to build it into what it is today. He was the first Cup Series championship car owner and deserves to be voted in."
5) Jerry Cook – "Richie Evans from the Modified ranks made it into last year's class and I think Jerry Cook, a six-time Modified champion, is in the same category. Anytime you win championships in any of the three national touring series, you're Hall of Fame material."
Adam Alexander, host of SPEED Center
1) Leonard Wood – "Much like his brother who was inducted a year ago, Leonard embodies what the sport is about. From groundbreaking work with the pit stop to their continued dedication in ownership, few have impacted as many people and careers in NASCAR as the Wood brothers."
2) Joe Weatherly – "The foundation for any Hall of Fame should be those who helped get it going. Weatherly won two titles and was one of the first drivers to show that incredible diversity we have come to love from drivers today."
3) Rick Hendrick - "With 13 Sprint Cup titles and 200 wins, Hendrick has been able to thrive and grow as the sport has progressed through various changes. Some may argue his selection because he still is an active owner, but his career and contributions scream 'Hall of Fame.'"
4) Buck Baker – "Baker was 'Mr. Consistency,' winning back-to-back titles and nine straight years in which he finished in the top 10 in points. The depth of competition is different today, but his numbers are amazing."
5) Rusty Wallace – "Rusty Wallace is a champion who was a threat to win the title for many years, and was tremendous on short tracks. He continues to be a key contributor to NASCAR today through track design, car ownership and media."
Rick Allen, SPEED play-by-play announcer and member of the Hall of Fame Voting Panel
1) H. Clay Earles – "If it wasn't for the insight and passion of people like H. Clay Earles, we wouldn't even be talking about this sport. Earles built and promoted one of the greatest venues this sport has ever seen with Martinsville Speedway."
2) Raymond Parks – "Raymond Parks was instrumental in the forming of NASCAR on many levels and was a pioneer of stock car racing."
3) Fred Lorenzen – "Lorenzen was a fan favorite and a talented wheel man. In 1964, he entered 16 races and won eight, five of which were consecutive."
4) Fireball Roberts – "Fireball was a local Daytona Beach superstar, winning seven races at the famed speedway, including the 1962 Daytona 500."
5) Benny Parsons – "Benny embraced his celebrity and defined the words 'role model.' Everyone who met the champion driver and broadcaster walked away calling him a friend."
Mike Hembree, SPEED.com NASCAR Editor
1) Leonard Wood – "Wood is perhaps the No. 1 garage area/pit road innovator of all time. He was at the leading edge of pit-stop evolution and was the key player in the Wood Brothers' ultra-successful years with driver David Pearson."
2) Cotton Owens – "Cotton was a pioneer driver and a success on several fronts -- as a Modified and Cup driver, as a mechanic and safety innovator and as a championship team owner.
3) Raymond Parks – "Parks was the Cup Series' first owner champion and a standard-setter as the first owner to consistently bring quality vehicles to the tracks. He also played no small role in providing financial support to a fledgling NASCAR.
4) Wendell Scott – "Although Scott's performance numbers are not impressive, he persevered against the sort of challenges (racial barriers and outright rejection of his attempts to race at some tracks) that the vast majority of other competitors did not face. His longevity in the sport and the single historic victory he scored are matters of major significance.
5) Herb Thomas – "Thomas was a North Carolina dirt farmer who became one of NASCAR's early success stories. He won championships and major races (becoming Darlington Raceway's first top gun) despite having no background in the sport. He saw a race, was convinced he could succeed as a driver and went about the business of winning."
Tom Jensen, SPEED.com Editor-in-Chief
1) Leonard Wood – "If you put Glen in last year, you almost have to put Leonard in, I believe."
2) Fireball Roberts – "It's hard to argue with 33 victories, 93 top-five finishes and 32 poles in just 207 starts. Plus, Roberts was NASCAR's first true superstar personality."
3) Herb Thomas – "Thomas finished first or second in points four years in a row and won 48 races in 228 starts."
4) Rick Hendrick – "Hendrick has more Cup championships than any other team owner, was the first modern-era owner to truly make multi-car teams work together, owns 200 Cup Series victories, and the list goes on and on."
5) Tim Flock – "A two-time series champion with 39 victories in 187 starts, Flock was one of the very best of his era."
Larry McReynolds, NASCAR on FOX and SPEED analyst
1) Jack Ingram – "Ingram was to the Nationwide Series what Richie Evans was to the Modifieds. The number of races Ingram won is remarkable considering he did so much of the work on his own with very little help or financial backing. There is a reason his car was sitting on Glory Road when the NASCAR Hall of Fame opened."
2) Leonard Wood – "Leonard belongs in there with his brother, Glen, because they have been a cornerstone and an active force in NASCAR since 1950 They've won 98 races with an impressive list of drivers, not to mention they revolutionized pit stops as we know them. Leonard was just as much a part of the legacy of the Wood Brothers as Glen."
3) Herb Thomas - "Thomas was our first two-time Sprint Cup Series champion. Drivers from his era didn't have a lot of career starts compared to today's drivers, but in 228 Cup Series starts, Thomas won 48 races and sat on 39 poles. I've heard some people say that in his era, no one could drive a car better than Thomas."
4) Buck Baker – "Baker was the first driver to win consecutive Cup Series championships back in 1956 and '57, and was known for being a very versatile driver who won numerous races in different series."
5) Tim Flock – "Flock's career was fairly short but he won roughly 21-percent of the races in which he competed. That's pretty impressive."