NHL player's wife accuses teammate's fiancee of cyberbullying, files protective order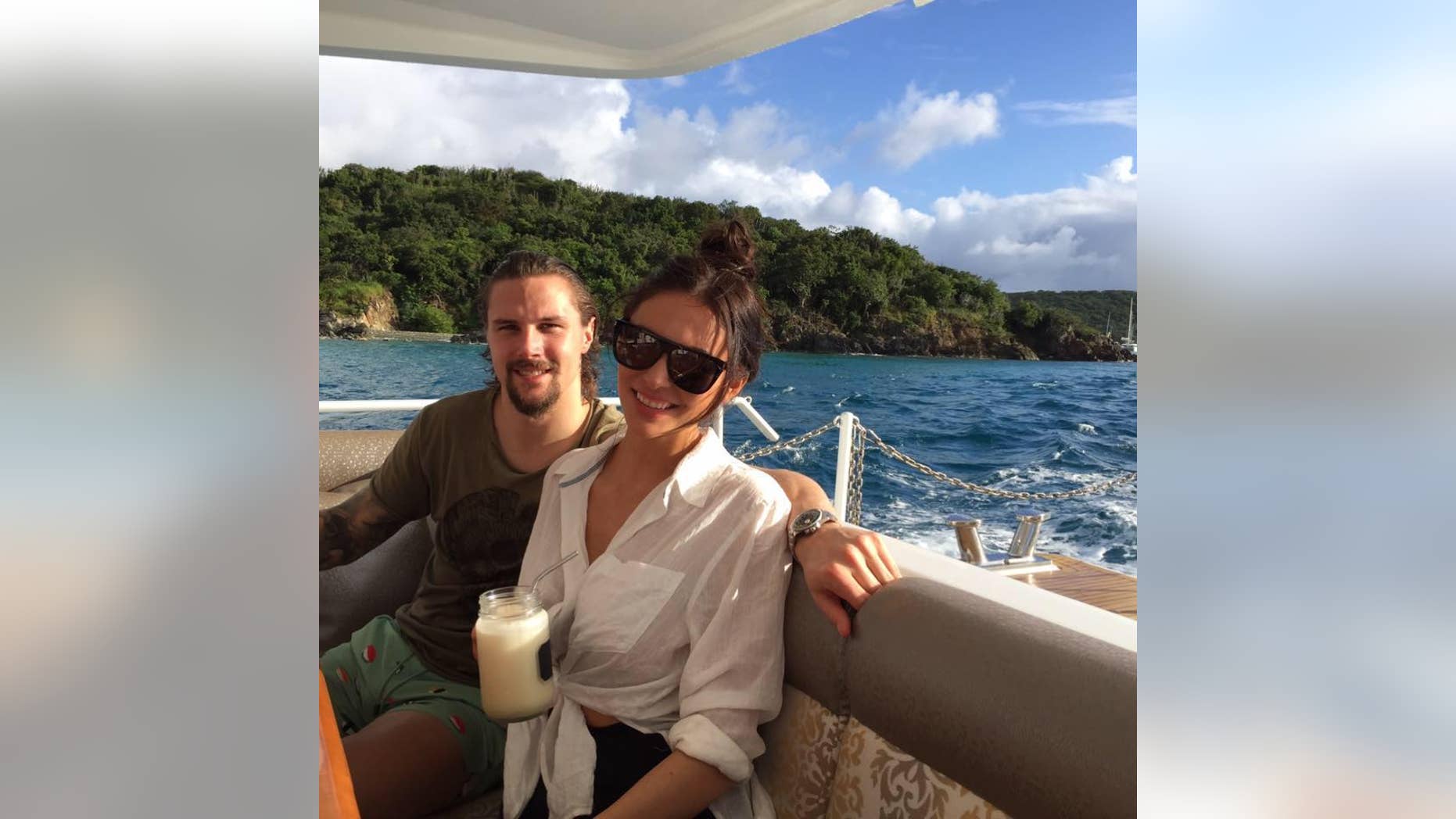 A pro hockey player's wife filed a protective order against the fiancée of one of her husband's teammates last month, claiming the fiancée used multiple accounts to bombard her Instagram page with hateful comments.
The Ottawa Citizen reported Tuesday that Melinda Karlsson, wife of Ottawa Senators captain Erik Karlsson, claimed the "campaign of harassment" began last November, when the couple was expecting a child. The baby, named Axel, was stillborn March 19. In a subsequent Instagram post, Karlsson mourned the loss.
The couple received thousands of comments, but one stood out.
"I feel bad for the baby he didn't have a chance with Melinda popping pain killer medication everyday," posted one user from an account that is now deactivated.
In a protective order filed last month, Melinda claimed that Monika Caryk, fiancée of Senators player Mike Hoffman, was the culprit. She also alleged that Caryk authored other hateful comments she had received since November.
"Monika Caryk has uttered numerous statements wishing my unborn child dead," the order reads. "She also uttered that she wished I was dead and that someone should 'take out' my husband's legs to 'end his career.'"
Hoffman has denied the allegations against his fiancée.
"There is a 150 percent chance that my fiancée Monika and I are not involved in any of the accusations that have been pursued (that are) coming our way," he told the Citizen.
After publication of the report, Caryk set her social media profiles to private, the Citizen reported. She did not return the Citizen's request for comment.
The Senators announced in a statement that the team will investigate "this matter in co-operation with the NHL and will take whatever steps to protect the safety and privacy of our players and their families."
The Karlssons did not return the Citizen's request for comment.
The rift between Karlsson and Hoffman coincides with sexual harassment charges against the Senators' assistant general manager, Randy Lee, who allegedly made lewd comments and rubbed the shoulders of a 19-year-old hotel shuttle driver while in Buffalo for the NHL combine in late May. Lee pleaded not guilty June 4.
The Associated Press contributed to this report.