NFL's new anthem policy is 'worse' than old one, Trump says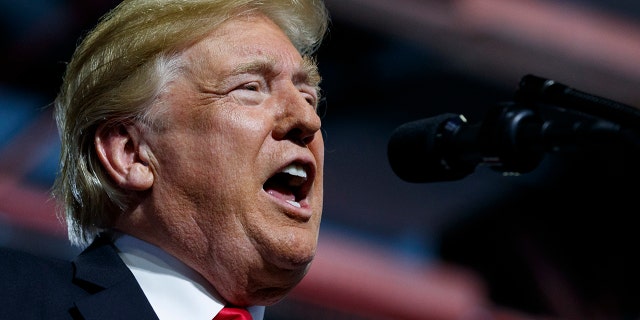 President Donald Trump is not done with the NFL yet, saying the league's new national anthem policy is "worse" than the original one.
During a campaign rally in Great Falls, Mont., Trump took aim at the NFL's new policy again, which was passed in May and requires players to stand for the national anthem if they are out on the field. Last season, the NFL came under fire when some of its players kneeled during the anthem.
"Hey, how about the NFL. Look I don't want to cause controversy. … I don't want to cause controversy," Trump said. "They passed this stupid thing. You don't have to do this anymore if you don't respect the flag or if you don't like the country or whatever it is, just go into the locker room."
"I think in many respects that's worse. Isn't that worse than not standing? You know? I think that's worse. You know what? It doesn't play. It doesn't play. I actually think in many ways it's worse."
Trump also apparently isn't a fan of NFL commissioner Roger Goodell, who signed a five-year contract extension in December. According to ESPN, the deal is worth $200 million over the life of the contract — about 40 million annually.
"This commissioner, where does this guy come from, I have no idea," Trump said. "They're paying him 40 million dollars a year, and their ratings are down 20 percent."
Click for more from the New York Post.