NFL unveils logo for Super Bowl LII in Minnesota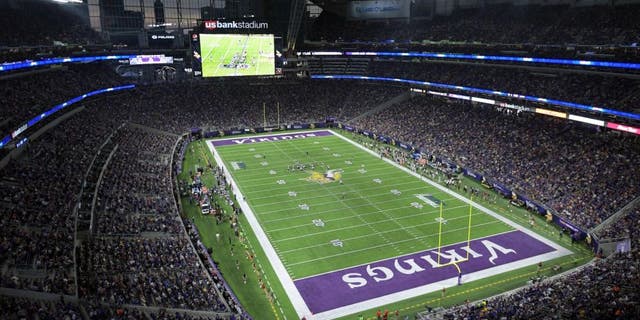 NEWYou can now listen to Fox News articles!
Super Bowl LI marked the return of the roman numerals after the league took a year of for Super Bowl 50. Next year, the league will stick with roman numerals in Super Bowl LII.
On Monday, at commissioner Roger Goodell's press conference, the league unveiled the logo for next year's title game, which will be played in Minnesota at the Vikings' newly opened U.S. Bank Stadium.
And the logo on an official football.
It looks just about the same as this year's iteration, only with one more numeral. The game will take place on Feb. 4, 2018.