Neymar can't help but laugh at Antoine Griezmann's questionable new hairstyle choice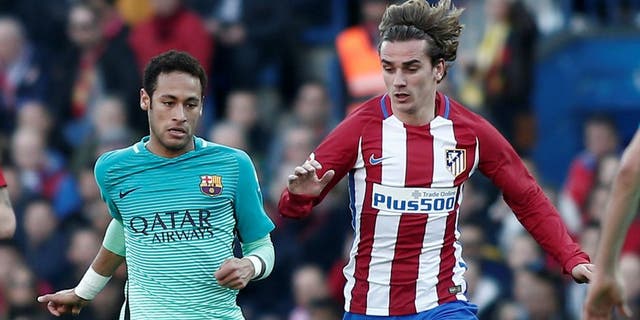 NEWYou can now listen to Fox News articles!
With the club seasons well wrapped up and World Cup qualifying in the books until the end of August, a lot of players are finding ways to occupy their time. Antoine Griezmann, who could have been mired in a transfer saga if he didn't commit to Atletico already, came up with an interesting way to pass the time.
He went and dyed his hair blue.
Whether it's temporary or not, I guess we'll see, but it certainly is eye-catching. So eye-catching is the blue 'do that a maven of interestingcoiffures himself, Neymar, had to chime in.
The Barcelona man was direct in his opinion of Griezmann's new look.
It looks like the hilarity from Neymar didn't faze Griezmann, who fired back some playful emojis. Still, this is a rival who has made plenty of unappealing hair decisions busting a gut at your new look. If Griezmann's blue ombre style is making Neymar, whose done this, remember, laugh out loud … it might truly be time to reevaluate.
MORE FROM FOX SOCCER