New Raiders excited to see fan support in exhibition game vs. Lions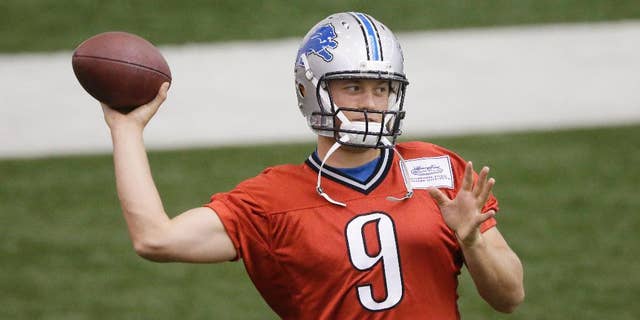 OAKLAND, Calif. – Two days of practice in front of boisterous Raiders supporters gave Oakland's newcomers a taste of the passion of the fan base.
They will get to see more of that Friday night when the Raiders play their first home exhibition game of the season against the Detroit Lions.
The atmosphere in the Coliseum doesn't figure to be quite as intense as it was in Oxnard this week when fans were packed around the two practice fields to watch the Raiders work with the Dallas Cowboys.
The Raiders fans greatly outnumbered Dallas supporters and provided the soundtrack for the practice with loud cheers and derogatory chants toward the Cowboys. One fan even got involved in a brawl, swinging a helmet at a Cowboys defender.
"These are some of the best fans I have ever laid my eyes on," new defensive tackle Antonio Smith said. "They get down with you."
One Raiders newcomer needs little introduction to the team's nation of supporters. Running back Maurice Jones-Drew is a longtime Raiders fan who grew up in the Bay Area and went to games at the Coliseum as a child.
Jones-Drew got hurt the past two years as a visitor in Oakland but is looking forward to his first home game in front of his hometown fans.
"It's going to be exciting to have everyone there, people that I grew up with that are Raider fans, season-ticket holders," he said. "It's going to be exciting. I just want to go out there, try and play a perfect game, strive to be perfect, and we'll see how it goes."
The Raiders were far from perfect in their exhibition opener, a 10-6 loss at Minnesota. There were 13 penalties, numerous dropped passes, missed tackles and blown coverages as the first-team offense led by new quarterback Matt Schaub generated just one first down on three drives and the starting defense struggled to get off the field.
Coach Dennis Allen said he expects to see a far different team Friday following two intense practices against the Cowboys.
"I'm hoping to see improvement," Allen said. "We've got to clean up the penalties. That's obviously been a big point of emphasis. I'm looking for us to go out and make some plays both offensively and defensively. Our guys have worked extremely hard and I think these couple of days against the Cowboys will help us in getting ready for that."
The Lions didn't get to see much at all from their offense in their exhibition opening 13-12 win over the Cleveland Browns. Quarterback Matthew Stafford played just one series, going 2 for 4 for 18 yards and leading Detroit to a field goal.
Star receiver Calvin Johnson was a healthy scratch as the Lions are being extra careful with their top player after offseason surgeries on his finger and knees.
Coach Jim Caldwell hasn't said how much time, if any, those two stars will get against the Raiders.
But the Lions hope that just making this cross-country trip will be beneficial preparation for the season when they will have to make a couple of long flights.
"Going out there is good for us," running back Reggie Bush said. "We're going to play at Arizona this season and there's London, so it's good to get out of the time zone. It's nice to have that in a preseason game."
___
AP NFL websites: www.pro32.ap.org and www.twitter.com/AP_NFL