NCAA March Madness: Kansas Narrowly Tops NC State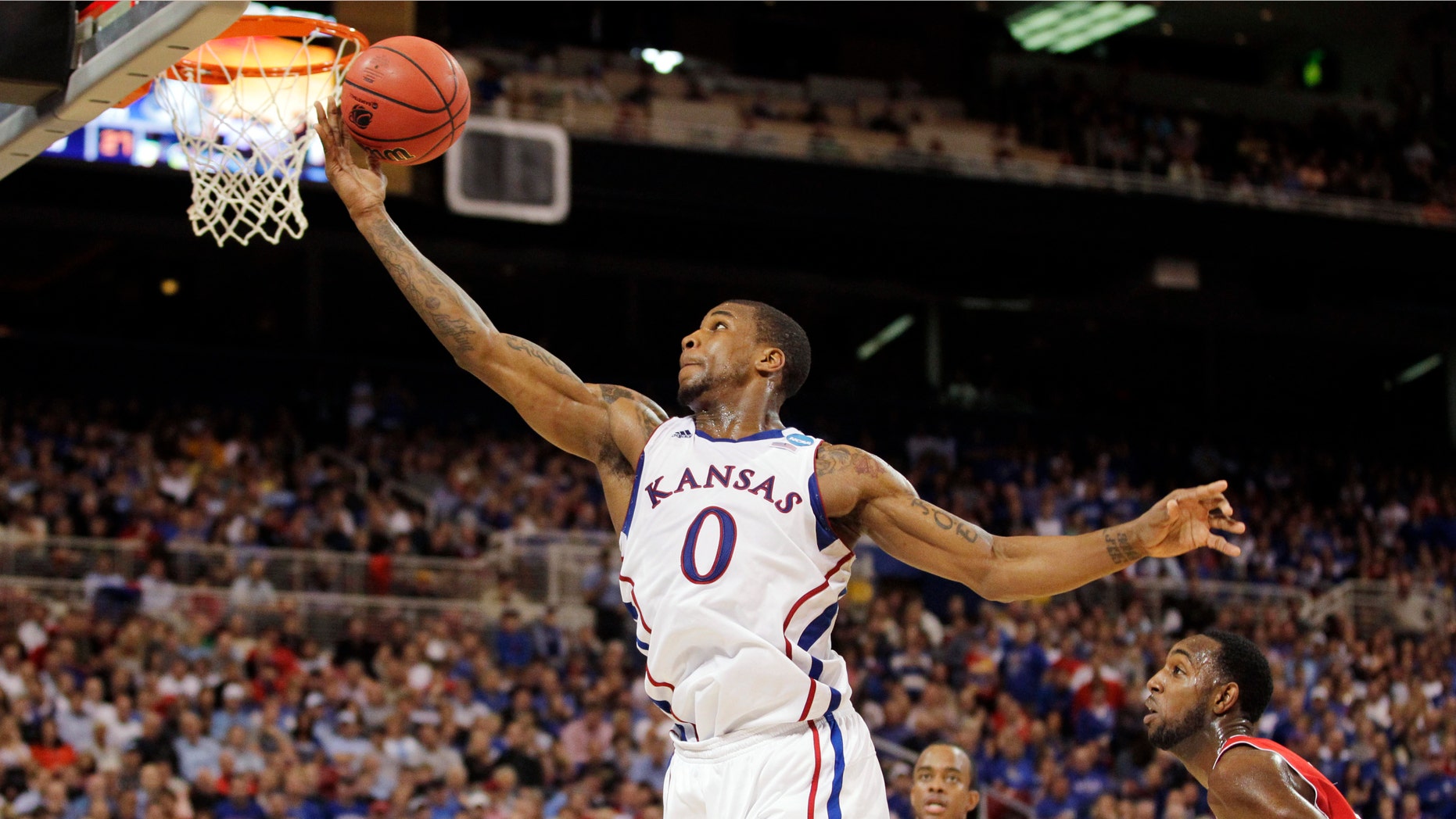 It's crunch time. The Elite 8 is set, and the winners today and tomorrow will be in next weekend's Final Four.
Yesterday's action included no surprises, but there were several close finishes.
Baylor used a strong first half to fend off a Xavier squad that outscored them in the second. Kentucky dropped Indiana, scoring 102 points in a game that they lead throughout the entire second half.
Baylor and Kentucky face off on Sunday, at 2:20 PM.
Ohio and UNC battled all game, finishing regulation at a 63-63 tie. Although it felt like Ohio had the momentum after tying the game to force OT, the extra period was all UNC needed as the Tarheels outscored Ohio 10-2 to advance.
UNC won without injured point guard Kendall Marshall, who did not even dress for Friday's game.
Kansas narrowly escaped N.C. State, in a 60-57 victory, to set up a matchup against UNC on Sunday at 5:05 PM.  The Wolfpack, who led by one at the half, were blocked 10 times by Kansas's Jeff Withey.
Two teams will advance to the Final Four today, after what should be two excellent games.
Florida will take on Big East Champs Louisville at 4:30 PM, as both teams enter the contest on a roll.  Rick Pitino's Cardinals are coming off a surprisingly easy victory over 1-seeded Michigan State, while Billy Donovan's Gators roll in after dismantling Marquette on Thursday.
I'll take the Gators in this one; they are showing the nation who the tournament's hottest team is, outscoring opponents by an average of 23 points through the first three rounds.
Syracuse will take on Ohio State in the nightcap, tipping off at 7:05 PM.  This will be the demise of the Orange, in my opinion, where they will miss Fab Melo (declared ineligible before the tournament) the most.

Ironically, 'Cuse has not made the Final Four since 2003, when Carmelo Anthony led the Orange to their first national title.
The 2012 NCAA Tournament is winding down, but the Madness itself will continue throughout. Three #1 seeds remain, but for how long?
Can Florida be last year's Baylor and advance through the Final Four? Don't be shocked if they do.
Some brackets are not busted (mine, however, is destroyed), and those of you who are still alive, enjoy it. It takes a bit of luck and insight, or maybe just luck, but I know at least one bracket in my pool has a perfect Elite 8.
Thanks to Missouri and Duke, however, most people cannot even fathom that. Still, even if you've been smoked in your pool, that is no excuse not to tune into the Madness that will unfold as teams battle it out for a berth into the Final Four.
E.J. Aguado Jr. is a freelance writer based in New Jersey and Fox News Latino's official March Madness correspondent.
You can reach E.J. Aguado at: aguado91@gmail.com or via Twitter: @Aguado91.
Follow us on twitter.com/foxnewslatino
Like us at facebook.com/foxnewslatino