NBA star charged with criminal mischief after allegedly breaking fan's cellphone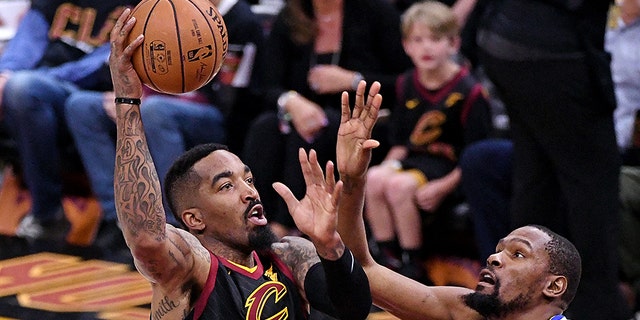 NBA star J.R. Smith has reportedly turned himself in after being charged with criminal mischief for allegedly breaking a fan's phone outside a popular New York City bar last month.
Police say the Cleveland Cavaliers guard was standing outside The Park, a rooftop bar in the Chelsea section, on July 29 around 2:45 a.m. when a 20-year-old fan began recording him. That's when Smith allegedly grabbed the phone and threw it into a nearby construction zone, breaking the screen.
Smith turned himself in to the police on Friday and was released after getting a summons to appear in court at a later date.
Alex Spiro, Smith's attorney, told TMZ Sports that the accusations are "nonsense."
"We aren't responding to nonsense," he told the outlet. "He was issued a ticket."
The Associated Press contributed to this report.