NAU loses Big Sky opener to Montana in double overtime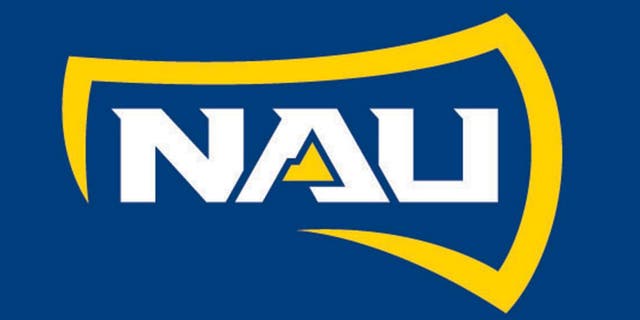 NEWYou can now listen to Fox News articles!
FLAGSTAFF, Ariz. -- Brandon Gfeller scored 24 points -- with eight 3-pointers -- and Walter Wright added 19 as Montana outlasted Northern Arizona 90-84 in two overtimes in the Big Sky opener for both teams on Thursday.
Mike Oguine and Jack Lopez nailed back-to-back 3-pointers as Montana (6-6, 1-0) opened the second overtime on a 9-0 run to open some distance on NAU (2-10, 0-1).
Montana made a school-record 18 3-pointers (the previous was 16 in 2002). Oguine sank four treys, and Wright had three. Martin Bruenig scored 15 points with 10 rebounds, while Wright also had a double-double with 10 assists.
Kris Yanku -- who hit a deep 3 to force the first overtime --led the Lumberjacks with 23 points, eight rebounds and seven assists.
Bruenig forced the second OT with a late basket as the Grizzlies overcame a technical foul called on their bench that gave NAU a 74-70 lead.
"I thought we did a good job battling," NAU coach Jack Murphy said. "We played hard and we played well. We didn't shoot free throws as well as we have been, and that's probably what cost us the game. As a team we defended well for a majority of the game, but we weren't able to pull it out."
Freshman Marcus DeBerry hit five 3-pointers to finish with 19 points for NAU, and Aku Kaluna chipped in 17 points, six rebounds and five assists.
NAU continues its Big Sky home opening weekend on Saturday with a match-up versus Montana State (5-8, 0-1), which lost 93-82 to Southern Utah.