Nate Diaz was on a yacht in Mexico when he got the call to fight Conor McGregor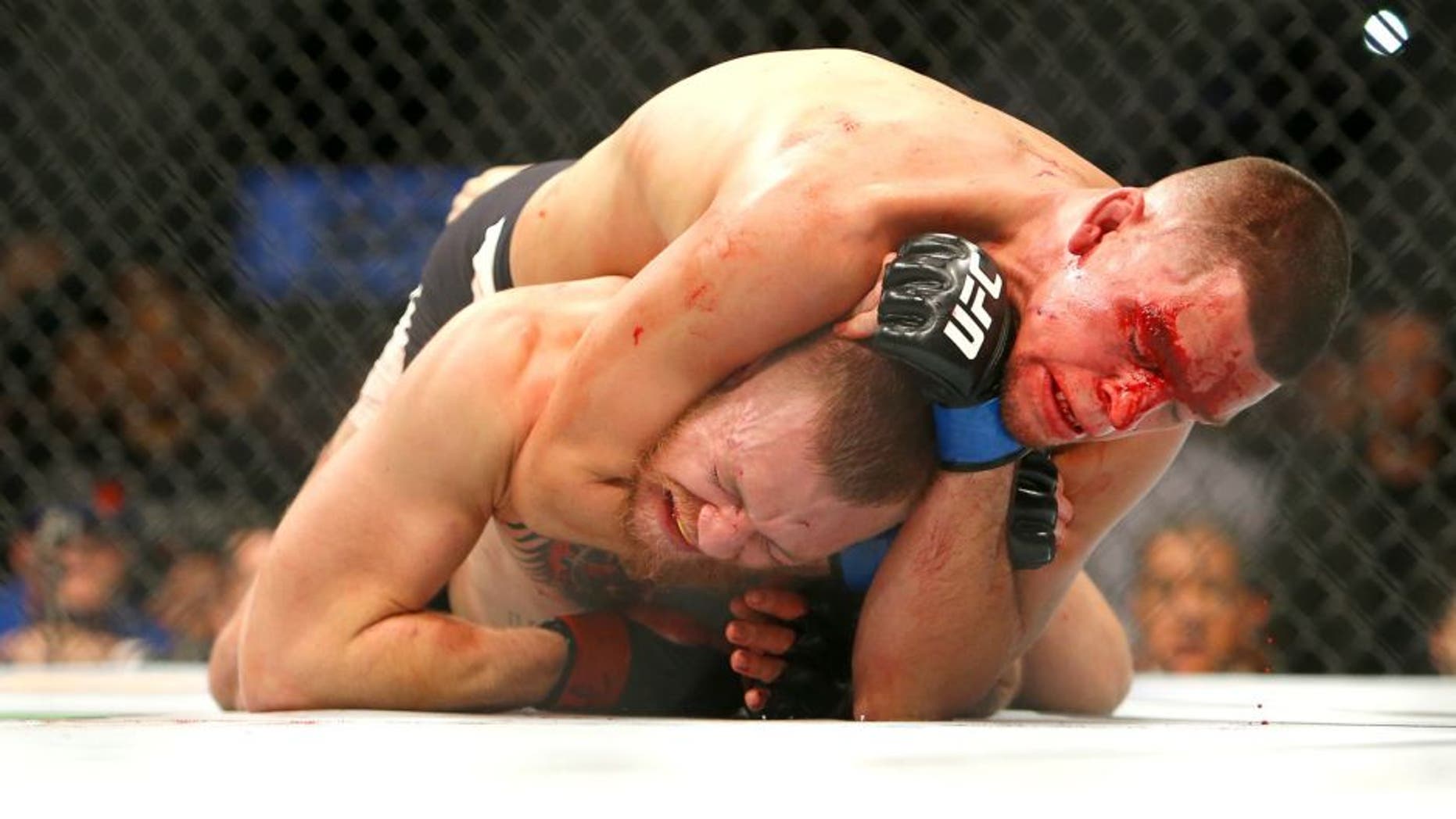 Nate Diaz pulled off a huge victory over the weekend when he submitted Conor McGregor in their main event fight at UFC 196 after accepting the fight on less than two weeks' notice.
As soon as the fight was booked, more than a few concerns were raised about Diaz's preparation, considering the bout had to take place at 170 pounds because there were doubts he could make it to the 155-pound limit.
To help squash those fears, UFC president Dana White reassured fans that Diaz was actually training for a triathlon at the time he got the call to fight McGregor. Diaz may not have been in fight camp, but he was more than ready to face McGregor.
Or maybe not.
Diaz took to Instagram on Monday and refuted White's claims that he was getting ready for a triathlon. He instead was on a beach in Mexico with his teammate Gilbert Melendez when the UFC called and asked him to take the McGregor fight.
"I wasn't training for a triathlon before this fight. I was on a yacht in Cabo getting my chillax on with my dude Gilbert Melendez before I got the call," Diaz revealed. "But always ready for war, in season or not."
Diaz's admission makes his victory that much more impressive considering he essentially had a few days to get back into the gym to prepare for McGregor before traveling to Las Vegas for the fight.
In other words, Diaz really had a matter of days to get ready to face the best featherweight on the planet, and he still managed to earn the submission victory in the second round.
Diaz also cashed in with a $500,000 payday on Saturday night so next time he goes to Cabo, he might just be riding around on his own yacht.