Nate Diaz sued by former agent over profits from Conor McGregor rematch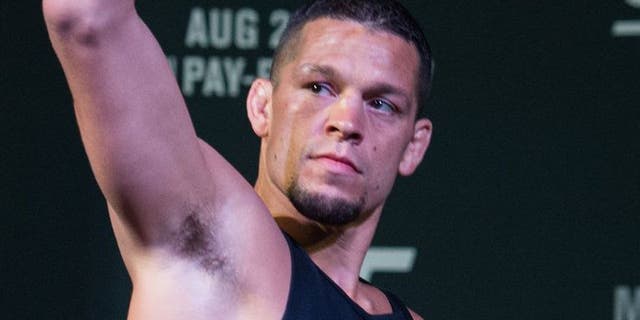 NEWYou can now listen to Fox News articles!
Nate Diaz's next fight may be in court.
The former UFC title contender has been notified of a lawsuit filed by his former agent, who he allegedly fired just before his rematch with Conor McGregor last year in a pay-per-view bout that generated millions of dollars in revenue.
According to documents obtained by TMZ, The Ballengee Group, who previously represented Diaz, filed the suit in L.A. Superior County court while asking for damages in excess of $1 million.
The lawsuit claims that Diaz's former agents helped negotiate his last few fights, including his rematch with McGregor, which ended up as one of the biggest pay-per-views in UFC history. Diaz was paid $2 million up front for the rematch and along with pay-per-view points he stood to make multiple times more than that when the dust finally settled on the event.
The Ballengee Group, led by Diaz's agent Lloyd Pierson, claims that they were "unexpectedly" fired after finishing the negotiations for Diaz's rematch with McGregor at UFC 202.
Following the split, the Ballengee Group alleges that Diaz never paid them for their cut in the profits made from the rematch with McGregor last August.
Diaz has made no public statement on the matter since the lawsuit was filed.