NASCAR's First Mexican Owned Team, Eyes Latino Fans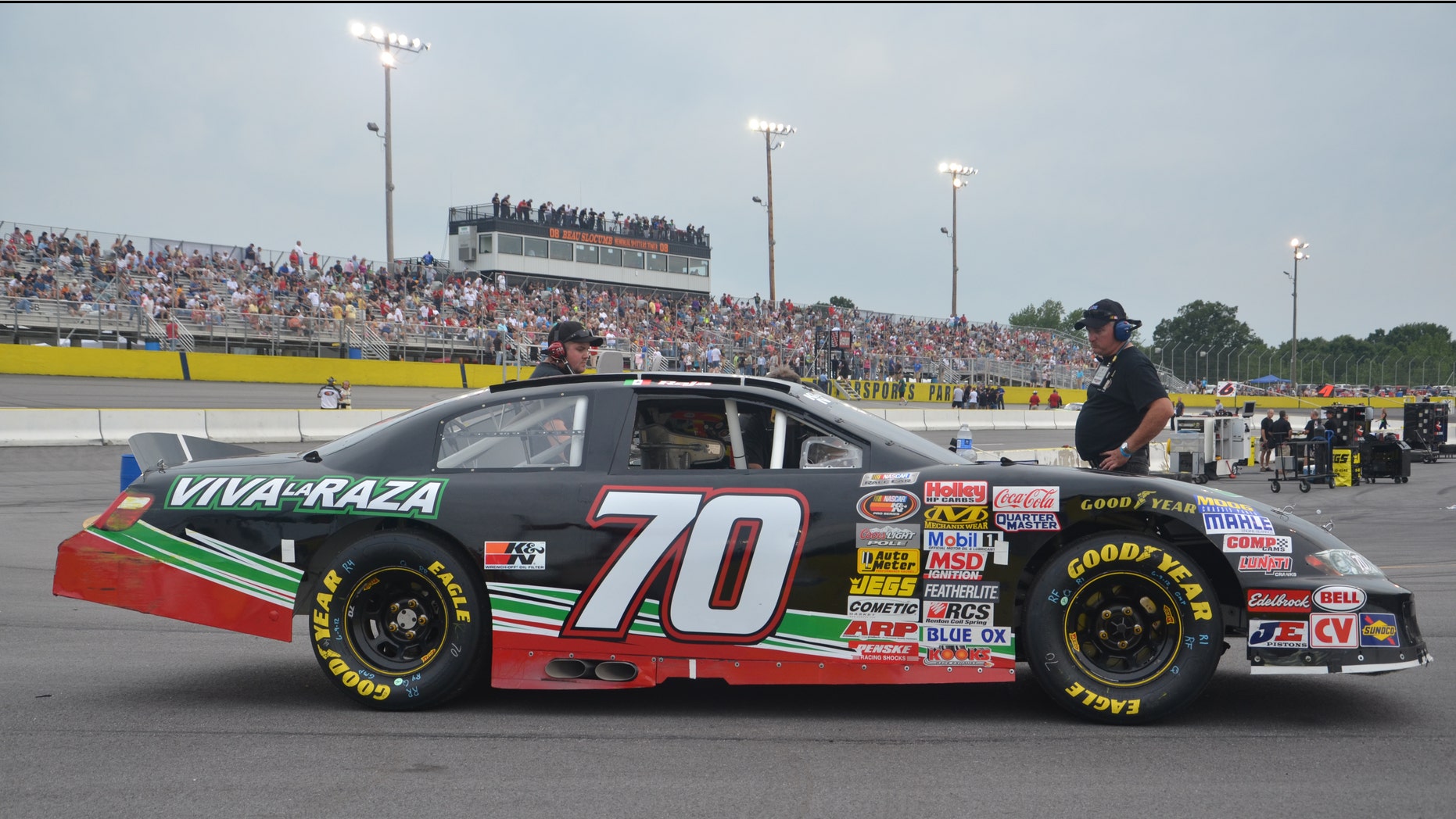 Viva La Raza Racing laid claim to a major first -- before its drivers even took to the track. The Mexican-owned professional auto racing team is the first Hispanic team in the history of NASCAR.
Owned by Mexican-based racing company Promo Race, the Viva La Raza Racing team is located in the Mooresville/Charlotte area in North Carolina, or "the heart of NASCAR," as Promo Race director Oscar Sánchez refers to it.
Through Promo Racing, Sánchez and his partners were involved with NASCAR Mexico, but their dream was to have a team competing in the United States. This past February, that goal become a reality when they purchased the team that became Viva La Raza Racing.
Sponsorship is one of the biggest obstacles any aspiring driver faces when attempting to break into NASCAR, but that has been especially true for drivers looking to make the move from NASCAR Mexico to the U.S. circuit. With Viva La Raza Racing, Sánchez hopes to take that burden away.
The aim of Viva La Raza Racing is to serve as a development program, giving young Latin American drivers (between 17-20 years old) an opportunity to compete at their sport's most elite levels.
"Viva La Raza was conceived as a 'bridge' to help Latin American drivers who dream of competing at the highest levels of NASCAR in the U.S. and, perhaps one day, of becoming a future NASCAR Sprint Cup Series champion," said George Silbermann, NASCAR vice president of regional and touring series. "As with any professional sport, there is no substitute for experience. Viva La Raza is designed to develop talented drivers and give them the additional experience that helps them along that path."
The team has drivers participating in a handful of K&N Pro Series races this year, but Viva La Raza Racing is still in the early stages of what Sánchez hopes will become a long and storied history. Sánchez sees 2013 as the real inaugural season. That's when the team will race a full K&N schedule with hopes of being in the mix for the series' rookie of the year honors.
The K&N Pro Series is one of the racing series owned by NASCAR and can be considered almost a minor league for those looking to move up to the sport's top tier, the Sprint Cup. The Nationwide Series (and in some cases, the Camping World Truck Series) serves as an intermediate level, falling between the Sprint Cup and K&N Pro Series as far as competition level.
The Viva La Raza team currently features two cars, but Sánchez said they have plans to acquire three more cars.
And while their primary focus is on the track, Sánchez and his colleagues also see the huge potential for Viva La Raza to appeal to the influential and growing Hispanic market.
"Our focus is on racing, but we also realize the opportunity we have to connect with the Hispanic community," Sánchez said. "They haven't really had drivers or a team they could identify with on a cultural level. We hope to be able to provide them that connection and… that the Hispanic community will support us."
Of course, none of that will happen overnight.
"It's going to take some time for us to establish ourselves and evolve," Sánchez acknowledged. "We understand that. We hope to be in the Sprint Cup [in a few years], but right now, we're focused on K&N."

After all, Viva La Raza Racing is not simply satisfied with being the first Hispanic racing team in the sport. Sánchez and his colleagues are far more concerned with Viva La Raza Racing fielding the first car across the finish line.
For more on the K&N Pro Series, NASCAR Mexico and additional racing
info, check out hometracks.nascar.com.