NASCAR veteran Kerry Tharp named new president of Darlington Raceway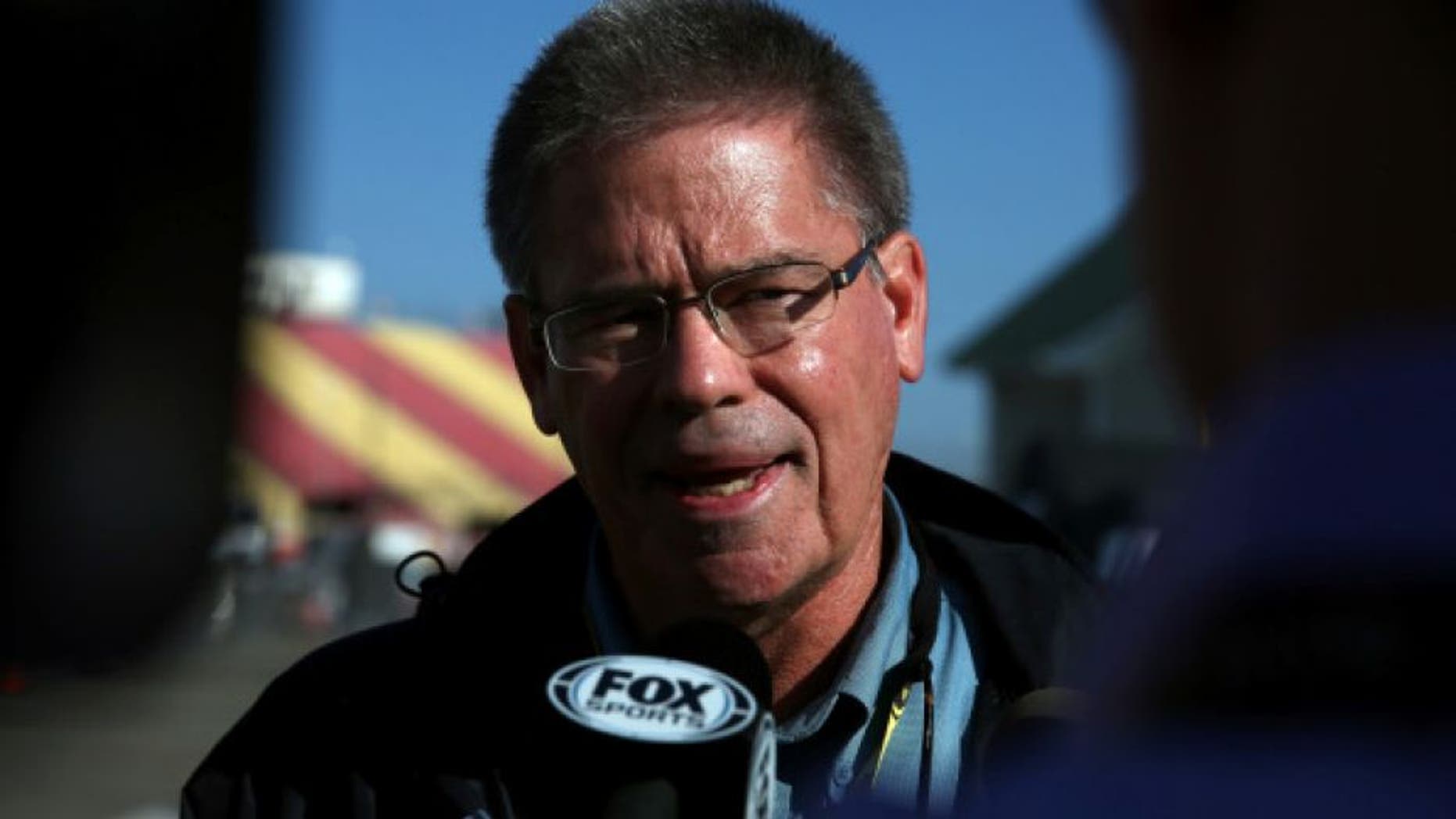 Kerry Tharp has been named the new president at Darlington Raceway, the track announced earlier today.
Tharp, a long-time member of the NASCAR communications staff and a former associate athletic director at the University of South Carolina, most recently has served as Senior Director of Racing Communications for NASCAR.
Tharp replaces current Darlington Raceway President Chip Wile, who accepted the position of President of Daytona International Speedway back in April. Tharp will assume the Darlington reins effective July 18.
"I am deeply humbled and honored to have this opportunity," Tharp said in a statement released by the track. "I love the state of South Carolina and its people. I know how special Darlington Raceway is to this state and to the sport of NASCAR. The track's rich tradition, history, and popularity resonate with the competitors, partners, media and most importantly the fans."
International Speedway Corp. Executive Vice President and COO Joie Chitwood said Tharp, who is very popular with media who cover NASCAR on a regular basis and is known for his keen sense of humor, is the ideal choice to replace Wile.
"These are exciting times for Darlington Raceway and Kerry Tharp is the perfect person to lead one of the most historic tracks on the NASCAR Sprint Cup Series circuit," Chitwood said in a statement. "His appreciation of our sport, knowledge of the industry and passion for South Carolina are unmatched. Kerry will do a great job leading the Darlington Raceway team and continuing to build upon their celebrated throwback marketing campaign."

Tharp, a Louisville, Kentucky native, joined NASCAR in April of 2005 after a successful 20-year career as Associate Athletic Director for Media Relations for South Carolina in Columbia, where he worked from 1985 until leaving to work for NASCAR.
Tharp worked for 26 total years in intercollegiate athletics prior to joining NASCAR. He also served two years at the University of Tennessee and four years at the University of Oklahoma, prior to the University of South Carolina.

Since 2005, Tharp has played an integral role in the communications efforts for NASCAR, having forged a strong relationship for the sanctioning body with the drivers, race teams and tracks.

Tharp holds a Bachelor's Degree in public relations from Western Kentucky University and a Master's Degree in communications from the University of Tennessee. He has been a resident of South Carolina for over 31 years. He has been married to his wife, Debbie, for 33 years and they have two children (J.B. and Will) and two grandsons.

Tharp will work his first race weekend as Darlington's new president this coming Labor Day weekend, with the NASCAR Sprint Cup Series Bojangles' Southern 500 set for Sunday, Sept. 4. The NASCAR XFINITY Series VFW Sport Clips Help A Hero 200 will race on Saturday, Sept. 3, at the track.
"I look forward to working with our team to help keep Darlington as one of our sport's crown jewels," Tharp said.