Mourinho insists he is the best man to reverse Chelsea's fortunes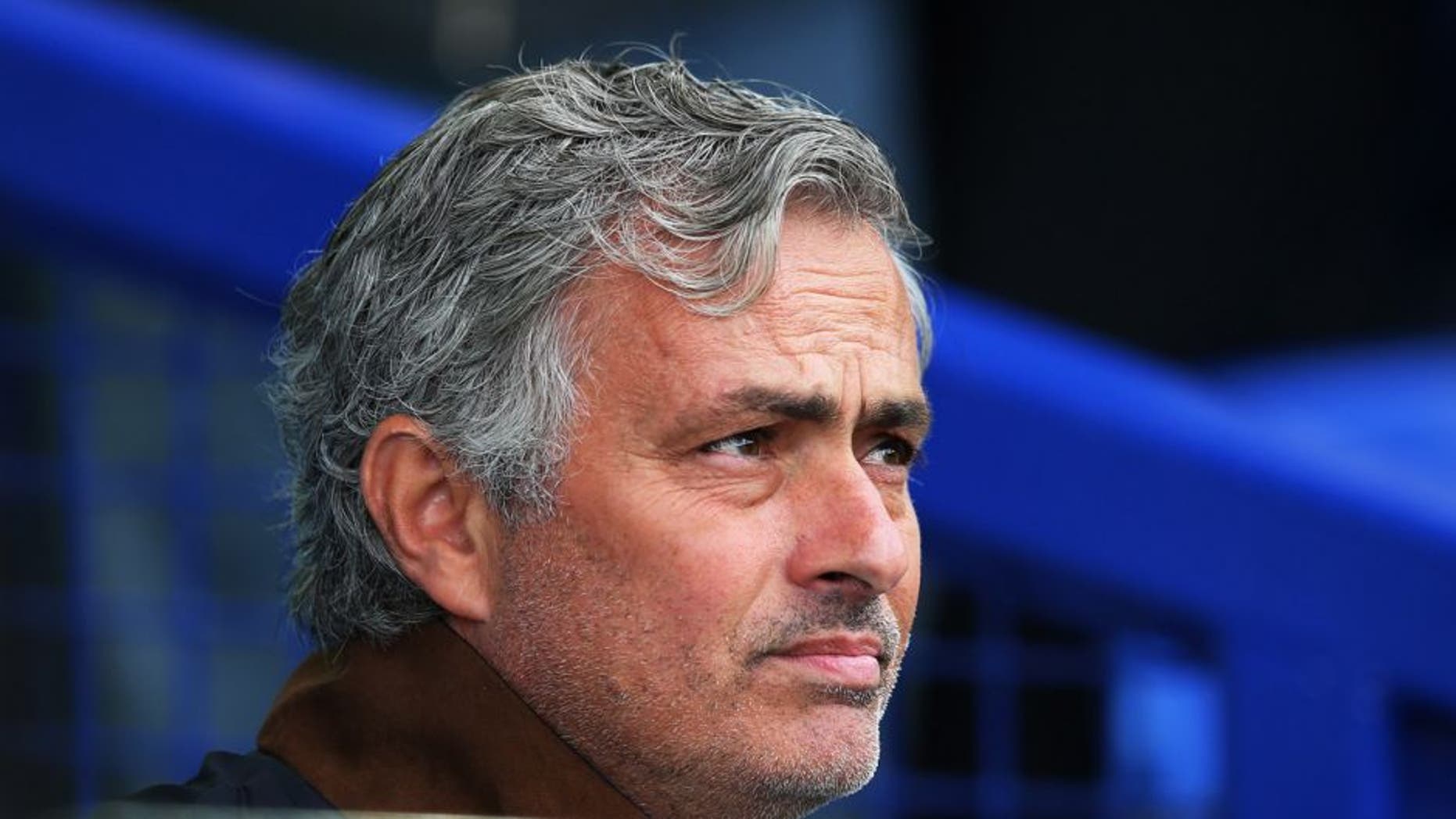 Jose Mourinho has declared he is the best man to turns things around at Chelsea after a miserable start to the Premier League campaign.
It is also a view shared by the fans, after the chair of the Chelsea Supporters Trust insisted their manager was still well loved and rejected the notion of crisis at the club.
The current champions crashed to a 3-1 defeat at Everton on Saturday, thanks to a Steven Naismith hat-trick, leaving them fourth from bottom with four points from their first five league games and 11 points behind leaders Manchester City.
With his team looking shaky at the back and flat in attack, coupled with an extraordinary row with his medical staff dominating the headlines in recent weeks, Mourinho's conduct and future has come under scrutiny.
However, the Portuguese coach is remaining cool about his tenure and future at the club, stating: "I don't blame the players and I don't blame myself. They are the worst results ever in my career but I am comfortable with the situation.
"I do not think there is a better manager than me to come to Chelsea and do my job.
"I am the man for the job. I have done so many good things for Chelsea. Now I am the man with the bad results but give me the responsibility and I will sort this out."
Asked if he was under pressure, he added: "No, no. I think the refugees are under big pressure."
Despite some critics suggesting there were some deep-rooted problems at Stamford Bridge, Mourinho said: "It is a pleasure, an honor and it is happiness every day."
Chelsea have lost three of their last four games but Mourinho put the latest setback down to bad luck.
"From the first game of the season until now, they deserve better than what they have got," he said.
"The [Everton] game was completely under control and every mistake we made we were punished. Every shot is a goal, every mistake is a goal.
"The moment is so negative that everything goes against us. At the tactical meeting we had [on Saturday] morning, even the computer broke. But of course, it was not because of that, that we did not win."
Tim Rolls, chair of the Chelsea Supporters Trust, said Mourinho had their full backing and said: "You can look at social media and find one or two hot-heads, but most people know Mourinho is as good as it gets.
"We are only five games into the season and I wouldn't say it is a crisis. There are just problems that need sorting, and I'm confident Mourinho will do that. I think most supporters are fully behind him.
"It is important to maintain a sense of perspective, and I can't see any scenario in which anti-Mourinho chants would start from Chelsea fans at Stamford Bridge or at away games. I don't think he is under pressure, other than that he is putting himself under."