Mourinho believes Chelsea can improve with the same players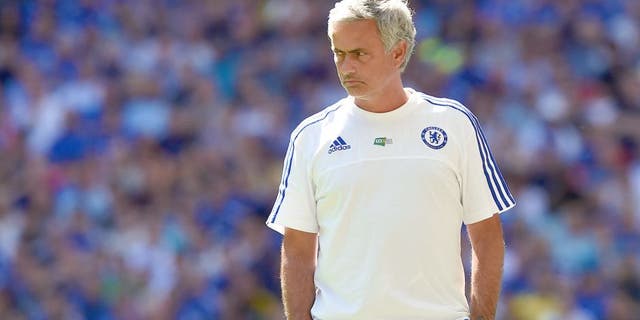 Mourinho gave the club a boost on Friday night when it was announced he had signed a new four-year contract until 2019.
The Portuguese clearly believes the stability his squad has both on the playing side and behind the scenes can reap rewards in the months to come having made only two signings this summer, bringing in goalkeeper Asmir Begovic as a replacement for Petr Cech and recruiting forward Radamel Falcao on loan.
He said: "If you stand still you get worse. It's right. It's dangerous, but the same people can move forward. You don't need to buy 10 players to be a better team. You can be a better team with one or two new players. You can be a better team with the same people."
Providing Diego Costa is fit, something which is by no means certain at present, Mourinho could start the season with the same first-choice XI which he deployed last term. He hopes the continuity will have benefits with respect to both on-field performances and in the players' mentality.
Mourinho added: "The biggest advantage is for them to think together and say together: 'My club and my manager trust me so much. They believe in me. Now it's my time, now it's our time to give it back and to give my manager, to give my board, my club, a proper answer. They deserve our confidence, but I think now is our time to deserve a compensation of that and for the players to give us everything they have and to keep the level of ambition and motivation."