Montee Ball reportedly arrested for felony bail violation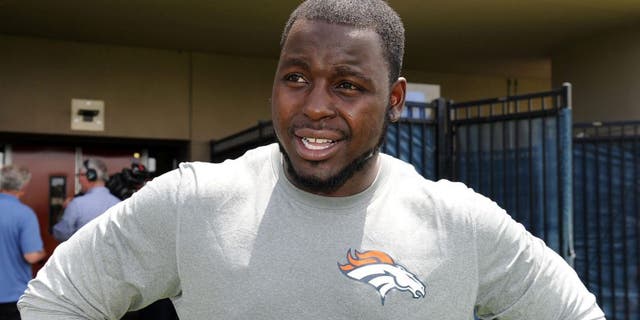 Former Denver Broncos running back Montee Ball was reportedly arrested for a felony bail jumping violation in Whitewater, Wisconsin, on Saturday night WKOW-TV reports.
Ball, 25, is currently facing domestic violence charges for two separate incidents, and conditions of his bond state that he must refrain from possessing or consuming alcohol and is not to enter any bars, taverns or liquor stores.
According to WKOW-TV, police were called to a local tavern where Ball was said to be drinking alcohol. Ball was not at the bar when police arrived, but officers were able to track him down at a nearby location. Police said Ball smelled of alcohol, but he denied drinking and refused both breathalyzer and blood alcohol tests. Police eventually obtained a search warrant, allowing them to draw his blood and test it for alcohol.
Ball is scheduled to appear in court Tuesday afternoon.
The former University of Wisconsin standout -- he's second in NCAA history in both single-season and career rushing touchdowns -- was selected in the second round of the 2013 NFL Draft by the Broncos. He was cut by Denver after two seasons, then had a short stint on the New England Patriots' practice squad before getting cut in February.