Missouri college suspends quarterback over animal abuse allegations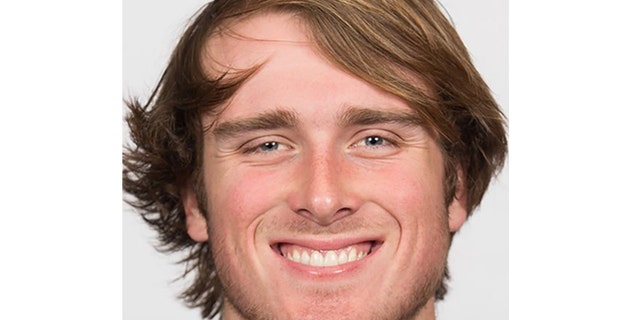 NEWYou can now listen to Fox News articles!
Missouri State University is investigating allegations the football team's starting quarterback abused a dog, according to a report Sunday.
The Springfield News-Leader reports that sophomore Breck Ruddick was suspended indefinitely after a woman took to Facebook to allege that Ruddick beat a friend's 42-pound Australian shepherd.
The paper reported that Missouri State's Office of Student Conduct is investigating the allegations.
"It's obviously very serious," Director of Athletics Kyle Moats told the paper. "Not only athletics, but the entire university takes it very seriously."
THe suspension kept Ruddick out of Saturday's game at Kansas State.
Missouri State lost the game 35-0 which was canceled at halftime due to bad weather.
The Facebook post accused Ruddick of breaking the dog's jaw and knocking out several teeth, the paper reported.
The post was accompanied by photos of the injured dog, according to the paper.