Michigan AD weighs in on potential renewal of series with Notre Dame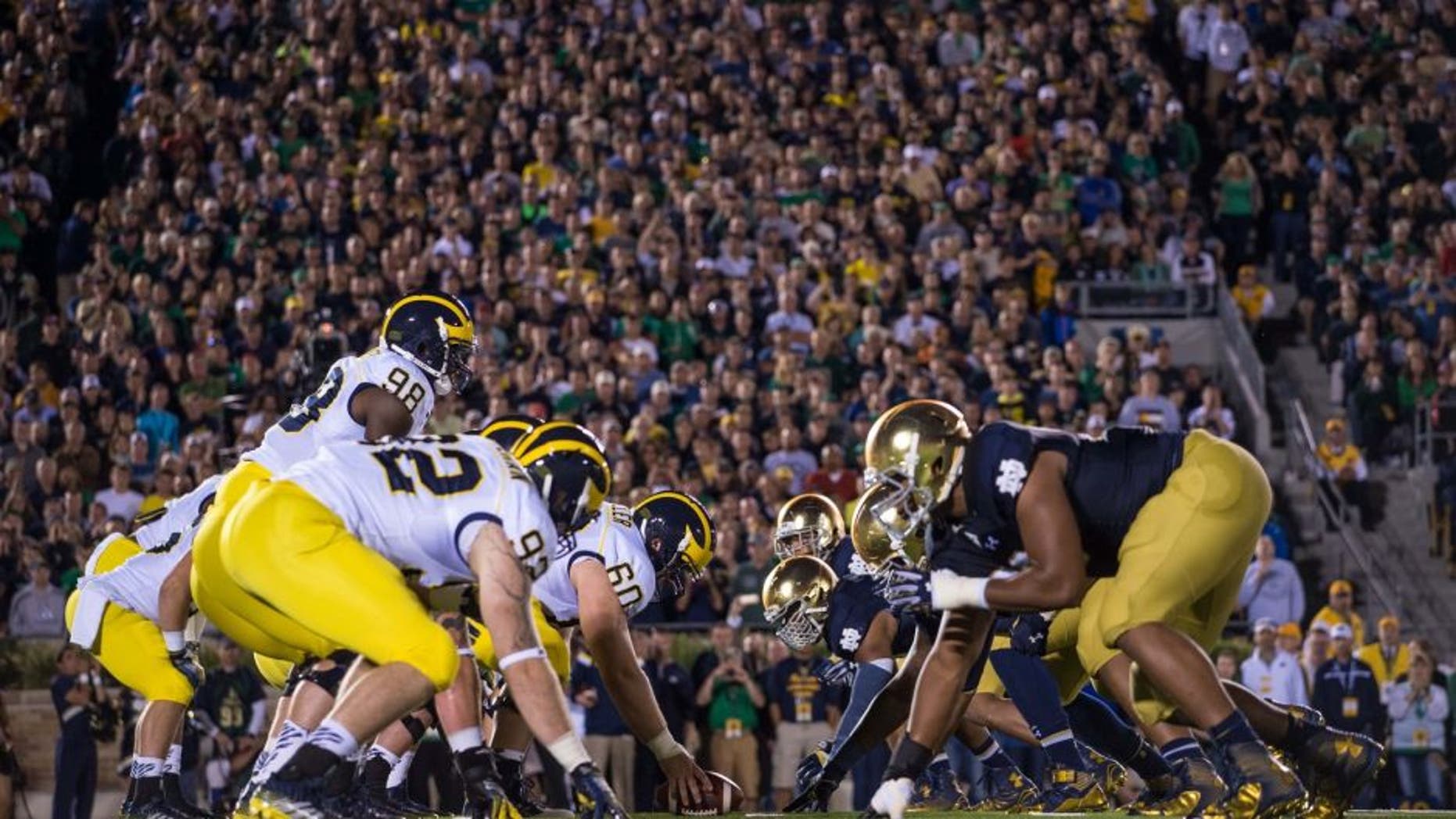 Michigan and Notre Dame are not scheduled to play a football game against each other this season, but the indications they will in the future continue to add up.
First Notre Dame coach Brian Kelly said he was hearing positive things, then Michigan counterpart Jim Harbaugh said he was open to a renewal of the rivalry.
Saturday the words came from Michigan interim athletics director Jim Hackett, who told the Detroit Free Press seeing the Wolverines and Fighting Irish square off again is "very realistic."
"It's just problematic in the sense that the schedules tend to walk out longer than a few years ago," Hackett told the paper. "It's trying to find the opportunity to schedule it. There's a big incentive for me to try to restructure schedules to try to accommodate that because I would really be in favor of that."
The Wolverines and Fighting Irish last played last season when Notre Dame won 31-0.