Michael Williams doesn't know what position he'll play for Patriots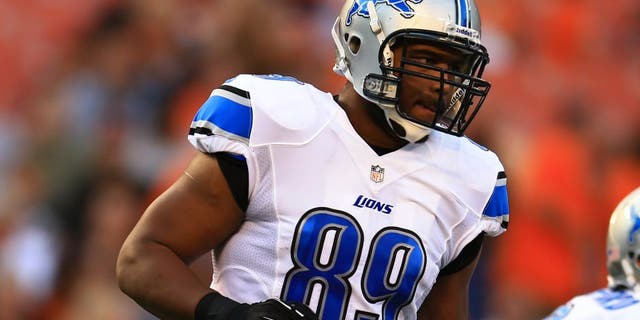 Heading into the regular season, the majority of NFL players know what position they'll be playing for their respective teams. For newly-acquired tight end Michael Williams, he has no idea where he'll be on the field for the New England Patriots.
"No, and I still don't [know]," Williams said via NESN.com. "It's more of seeing what I can do out there and trying to make the team."
Williams played tight end in college at Alabama where he caught 51 passes in four seasons. Once he entered the NFL with the Detroit Lions, he made the switch to offensive lineman. He didn't play in any games last season and is fighting for a roster spot with the Patriots, but he's just looking to make an impact any way he can.
"It's not me trying to find a role, it's me just trying to make this team," Williams said. "It doesn't matter what role they want me to play, however they want me to play, that's how I'll play it and that's how I'll try to go into the game."
One thing working in Williams' favor is the similarities in Nick Saban and Bill Belichick's systems. It's helped him adjust thus far and could give him an edge to make the team.
"Playing a game here, it was like a Sunday after a Saturday night game," Williams said. "In my mind, it was like, 'Wow, Saban took everything from Belichick and added his own things to it,' but it was almost exactly the same process. That was helpful for me to know, basically somewhat of how the program is run. They do things differently, of course, but it's very similar, I'll say that."
(h/t NESN)