Mets line up aces to face Nationals in season finale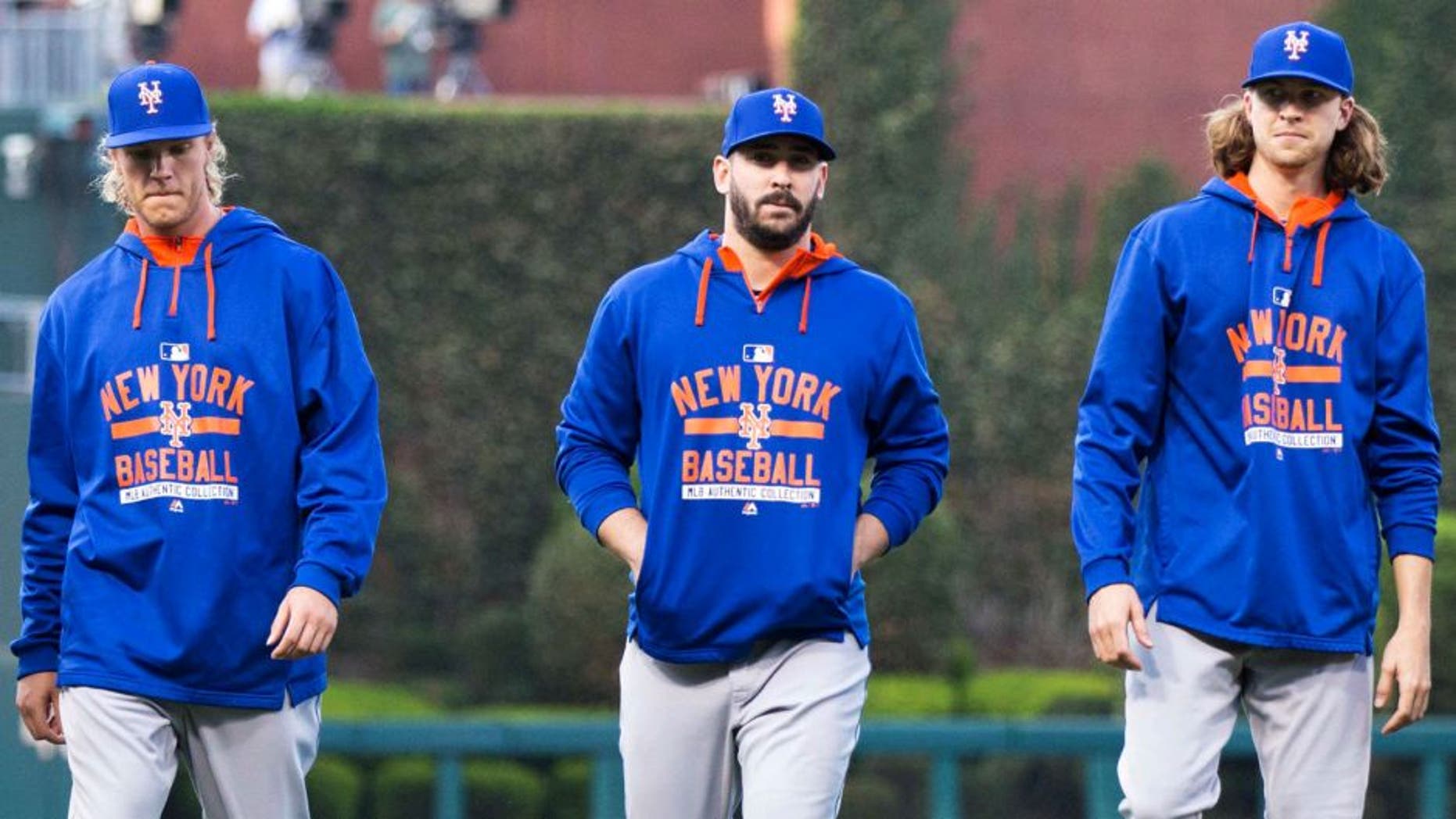 Although the New York Mets hope to have clinched the NL East before they face the Washington Nationals next week, they've set up their aces to take care of business in case the division isn't sealed by then.
On Tuesday, manager Terry Collins revealed the Mets' upcoming rotation for their final road trip of the season.
After veteran Bartolo Colon pitches on Wednesday, lefty rookie Steven Matz will start on Thursday to open a four-game series in Cincinnati, and will be succeeded by fellow rookie Noah Syndergaard on Friday, Matt Harvey on Saturday, and reigning NL Rookie of the Year Jacob deGrom on Sunday.
When the Mets head over to Philadelphia on Tuesday, Jonathon Niese will begin the three-game series, followed by Colon and then Matz on Thursday.
Assuming the Mets adhere to the same rotation to cap off the regular season, Syndergaard, Harvey, and deGrom will take the ball when New York hosts the Nats from Oct. 2 to 4.
While the Mets currently possess a 6 ½-game lead in the NL East with a magic number of six, they have hit a recent snag and lost three of their last four while Washington has won seven of its last nine.
(h/t ESPN)