MCREYNOLDS: Teams Scrambling To Get Ready For Daytona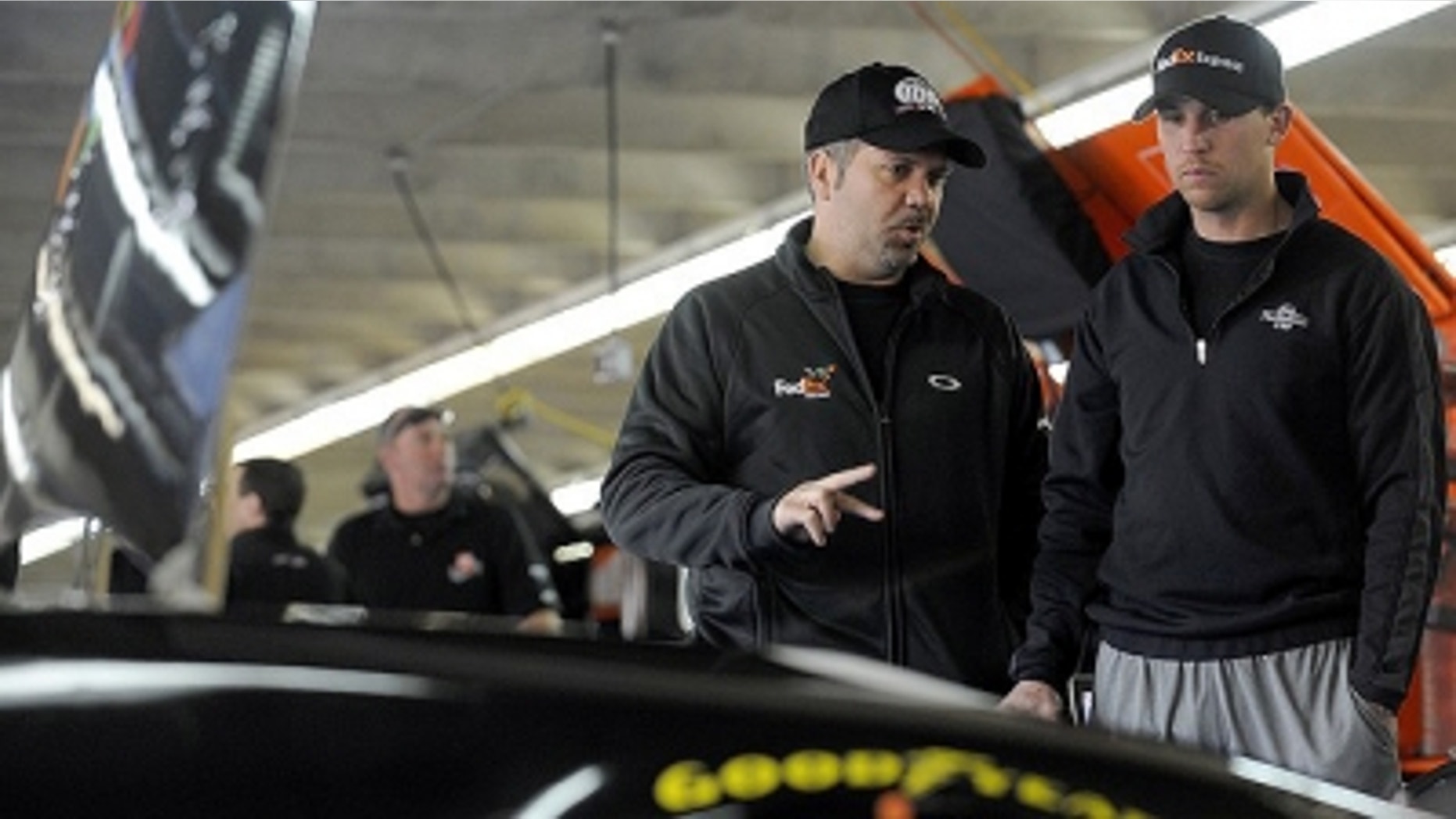 You have heard a lot of talk in the media and from the teams about the lack of parts and pieces for this new NASCAR Sprint Cup Generation 6 car. That's a real concern. Everyone is working hard and putting in a lot of hours, however, to make sure everything is ready.
Sure, all the focus is on the upcoming race at Daytona International Speedway these next two weeks, but don't forget that the minute the Daytona 500 is over, all the focus turns to the race at Phoenix International Raceway and then at Las Vegas Motor Speedway after that and so on and so on.
Sure, it's a heavy work load, but this is NASCAR's premier series where everyone is a professional, so it will all get done.
What's unique about this Gen-6 car is that its induction is definitely different from the introduction of the Car of Tomorrow into NASCAR. If you remember back in 2007, the COT didn't race until the spring Bristol event. My point is the teams had time to get it prepared, plus get some races under their belt in the 2007 season before the switchover.
Now if you really want to go back in time, then let's revisit the 1981 season. That was a total overhaul of what we had been racing. They downsized the chassis, shortening the wheel-base and narrowing the tread width, and switched to a whole new body.
Also back then, we didn't start our season in Daytona like we do today. We actually started the NASCAR season off in Riverside, Calif., at the road course. It was such a strain on the teams to make such a dramatic switch on these cars that NASCAR actually allowed the teams to run either the new car or the old car at that first race.
Once we got to Daytona, however, everyone was mandated to run the new car.
Will teams be watching one another more with this new car early on to see if someone has gained an edge? I honestly don't think it will be any different than any other race weekend. That's just a staple in our sport where you are always watching over your neighbors' shoulders to see if possibly they have a leg up on something that you aren't doing.
All the teams will have their head fabricator at Daytona. That's just a given. You do that in case you have an issue with your primary car; then he is there to help jump on the problem.
This year, it will be even more heightened as these folks will be eyeballing the competition — and if they see something that can make a difference, well then naturally they are on site to help your team as well.
But going back to my earlier point, yes everyone is behind right now. It doesn't matter if you are a megateam such as Hendrick Motorsports or a small team such as Tommy Baldwin Racing, everyone is scrambling and everyone is behind.
Despite all the long hours, despite the lack of parts and pieces, heck even after the big wreck during Daytona testing, I have yet to hear a single person complain about this new race car. Everyone is still excited to get it on the track and race it. It really does look like a race car again. A Ford looks like a Ford, a Chevy like a Chevy and a Toyota looks like a Toyota.
That is something clearly missing from our sport for quite a while now — and I for one am thrilled the excitement is back.
That excitement extends beyond just the car, too. We have a 28-year-old brash new champion of our sport, which adds to that excitement. No one, no matter what sport it is, wants someone that is vanilla as our champion. I think we got our wish because Brad is as far away from vanilla as there is. I just think he is going to be a great champion and ambassador for our sport.
Seriously, one year ago, how many people outside that Penske Racing camp really thought that one year later, Brad would be our champion? Let's take that even a step further — one year ago, who would have thought Clint Bowyer, starting his first year at Michael Waltrip Racing, would have finished second in the overall points? I would wager to say the answer is not many people.
When you combine the excitement of this new Gen-6 car with the exciting storylines out there like Brad, Clint and Danica Patrick moving to the Sprint Cup level, for example, we have the real makings of a very exciting NASCAR season.