McKayla Maroney: Larry Nassar exploited me when coaches withheld food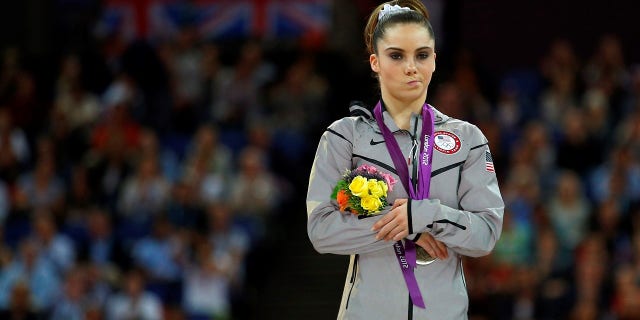 NEWYou can now listen to Fox News articles!
Olympic gold medalist McKayla Maroney said former USA Gymnastics team doctor Larry Nassar exploited her vulnerabilities when her coaches withheld food -- almost to the point of starvation.
"I think I would've starved at the Olympics if I didn't have [Nassar] bring me food," Maroney told NBC's "Dateline" in a preview clip released Thursday.
Maroney, who won a gold medal in the team event and a silver in vault at the 2012 Summer Olympic Games in London, detailed how the disgraced doctor would earn her trust by buying her a loaf of bread. She said gymnastics coaches would watch her to keep her weight down.
"Your coaches are just always watching you. And wanting to keep you skinny," Maroney said. "And there's just other things about the culture that are also messed up that he used against us."
MCKAYLA MARONEY: LARRY NASSAR MOLESTED ME 'HUNDREDS' OF TIMES
Maroney also revealed in the "Dateline" episode airing Sunday that Nassar molested her "hundreds" of times starting at age 13 and lasting until she retired from the sport. She said one of her first times at Karolyi Ranch, the USA Gymnastics National Team training center, Nassar molested her, saying it was a "medically necessary treatment that he had been performing on patients for over 30 years."
Jordyn Wieber, her teammate at the 2012 Olympics, also gave a similar account of Nassar's manipulation to a U.S. Senate subcommittee Wednesday.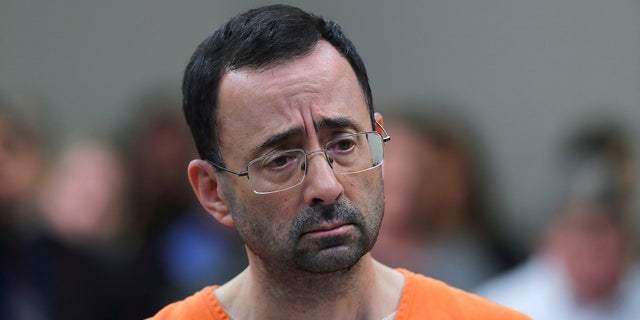 "Larry acted like our friend," Wieber said. "He always had a sympathetic ear for complaints about our coaches. He would bring us food and coffee at the Olympics when we were hungry."
She added: "I didn't know that these were all grooming techniques that he used to manipulate and brainwash me into trusting him."
Nassar has since been sentenced to 40 to 175 years in prison for sex crimes.
USA Gymnastics has come under fire since more than 140 girls and women came forward accusing Nassar of sexual abuse. The organization previously said it was unaware of Nassar's abuse until 2015, but many athletes said USA Gymnastics didn't do enough to prevent the horrific crimes.
USA GYMNASTICS SUES INSURANCE CARRIERS AMID NASSAR LAWSUITS
A USA Gymnastics spokeswoman said in a statement to USA Today about the recent lawsuit: "USA Gymnastics is committed to creating a culture that empowers and supports our athletes and focuses on our highest priority, which is the safety and well-being of our athletes. We hope everything we do going forward makes this very clear."