McEvoy making a name as two-way player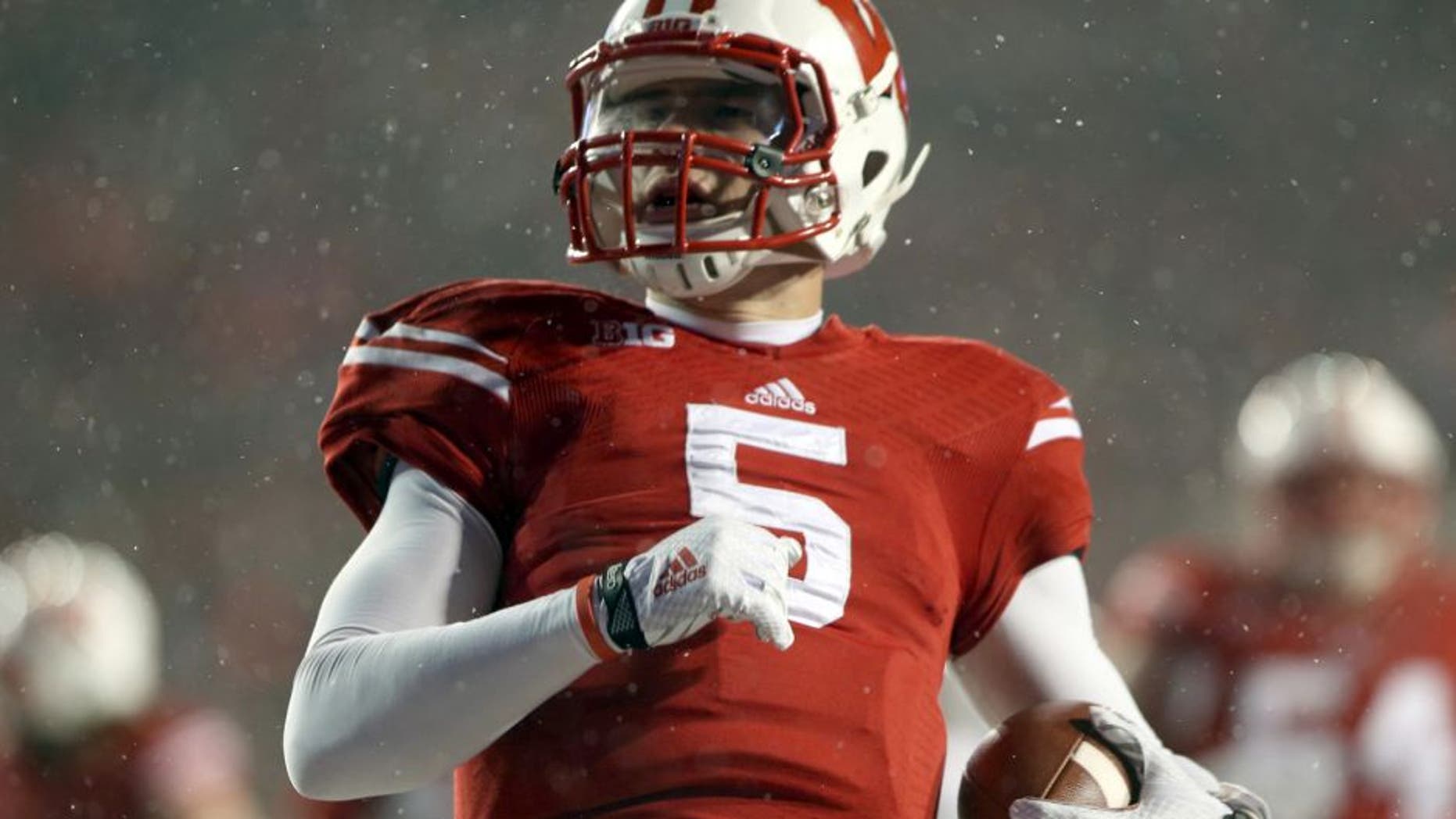 Tanner McEvoy has is one of the most interesting men in college football.

The former safety turned quarterback turned wide receiver has played all over the place and been a real jack of all trades for the team during his career. This season, with Joel Stave taking the lead at quarterback we knew he would have a different role.

However, I'm not sure fans expected him to be an effective two way player through the first couple weeks of the season. Paul Chryst has been very please with what he has seen so far:

"He's a pretty unique athlete big, skilled guy. I wasn't quite sure how physically it would all go (against Miami OH), but he had a great week of practice and we had a good plan for him. There's some things we'll continue to tweak. I'm not saying we've perfected it (the plan). But he bought into it. And that's when you knew that he had a chance (to make it work). He's pretty suited for being able to do it and he cares about the team. He's one of those guys that really wants to do whatever he can to help the team win and I admire that a lot."
As long as the Badgers continue to use him well, I don't see why this can't continue all season long.
(h/t Wisconsin Badgers)