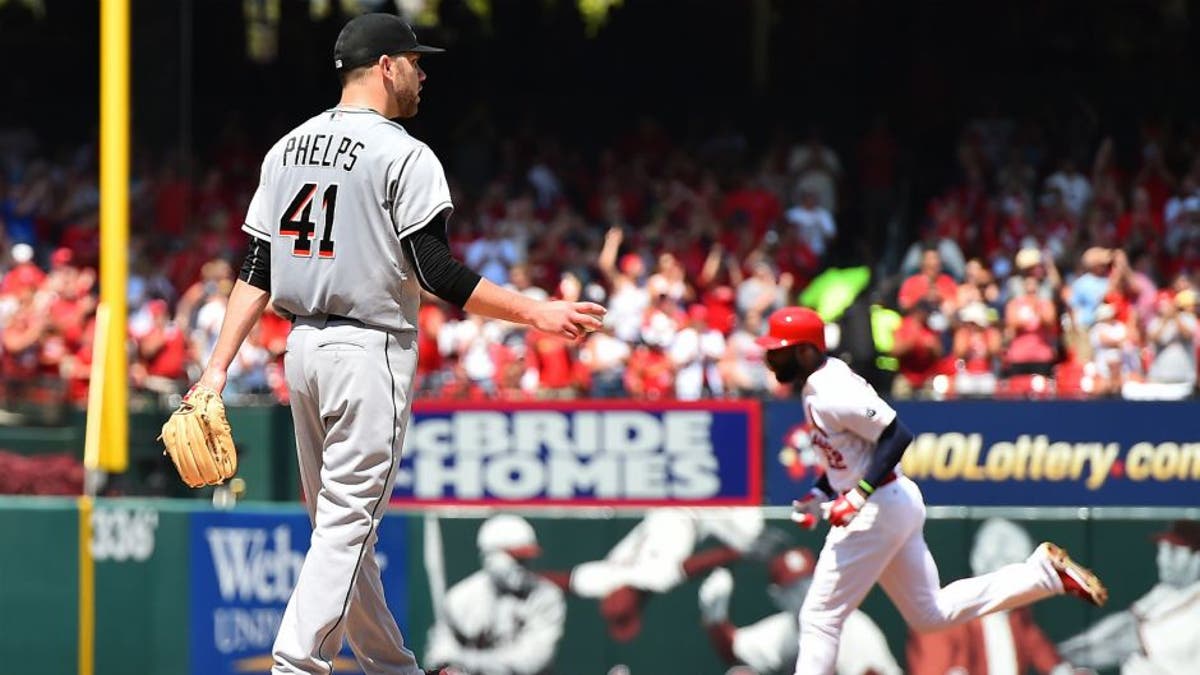 Miami Marlins right-hander David Phelps exited Sunday's start against the St. Louis Cardinals in the third inning with right elbow discomfort and is listed as day-to-day.
After surrendering his second homer to Jason Heyward that gave the Cardinals a 3-1 lead, Phelps stepped away from the mound as pitching coach Chuck Hernandez and assistant trainer Mike Kozak came out of the dugout to check on him.
Phelps left without tossing any warmup pitches after 2 1/3 frames, allowing three runs on four hits with four strikeouts and one walk over 47 pitches (27 strikes). Lefty Chris Narveson took over in long relief.
The 28-year-old righty entered the outing on 10 days rest. He is just one shy of his career-high mark of 113 innings in a season, a milestone he reached last season with the New York Yankees. Phelps is 4-8 with a 4.50 ERA in 23 games (19 starts) in 2015.
Miami already has ace Jose Fernandez (right biceps strain) and All-Star Henderson Alvarez (right shoulder surgery) on the disabled list. Jarred Cosart, a member of the Opening Day rotation, is in the minors dealing with another bout of vertigo.
You can follow Christina De Nicola on Twitter @CDeNicola13 or email her at cdenicola13@gmail.com.