Marlins ace Jose Fernandez gets street named after him despite new evidence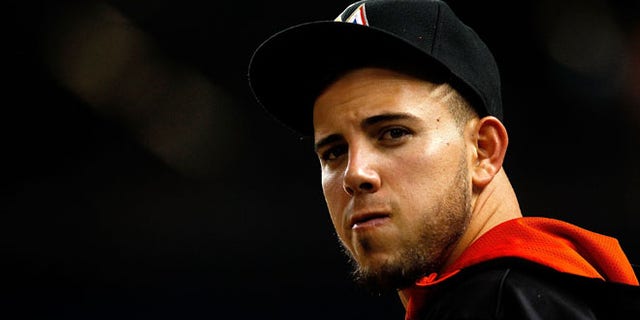 NEWYou can now listen to Fox News articles!
A road outside Marlins Park in Miami is going to be named after Marlins ace Jose Fernandez, who tragically died in a boat crash in late September.
The Miami-Dade commissioners agreed Tuesday night to rename a thoroughfare outside the team's stadium despite recent revelations that the star pitcher had alcohol and cocaine in his system when he and two friends died in a crash on his boat, the Miami Herald reported.
Commissioner Bruno Barreiro, who sponsored the resolution, told the newspaper that the honor is about Fernandez's life as a baseball player.
"He reached heights (as a player) that very few have reached," he said, not directly addressing the circumstances surrounding Fernandez's death.
According to the Herald, Barreiro's resolution was added to the commission's agenda several days before Fernandez's autopsy report was released on Saturday.
It's not clear whether Fernandez was driving the vessel at the time of the Sept. 25 crash. He had a blood-alcohol content level of 0.147, well above Florida's legal limit of 0.08, according to autopsy reports released by the Miami-Dade County Medical Examiner's Office.
Toxicology reports showed both 27-year-old Emilio Jesus Macias and 25-year-old Eduardo Rivero, who died alongside Fernandez, had alcohol levels below the state's legal limit. Rivero had cocaine in his system.
The Herald reported that the resolution renamed a 2.5-mile stretch of 17th Avenue after Fernandez, starting at U.S. 1 and moving north to River Drive.
It will take effect in 10 days.
The Associated Press contributed to this report.