Mark Ingram says he takes pride in 'being an every-down back'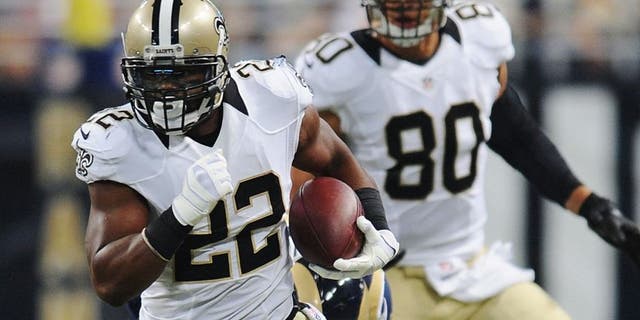 For running back Mark Ingram, the addition of C.J. Spiller apparently isn't one that he's going to let impact his mindset heading into the 2015 season.
As Mike Triplett of ESPN reported, Ingram is more than confident that he's a three-down back. In fact, he knows he can do anything and everything asked of him.
"I know I'm a three-down back," Ingram told ESPN. "I could do first down, second down, third down, run the ball, catch the ball, pass protect."
"I take pride in being an every-down back, being a back that doesn't have to come off the field, being a back that can do everything that's asked of him within the scheme of the offense."
Pass-catching is going to be a big thing for Ingram, who hopes to see the field as much as possible, even with RB's Spiller and Khiry Robinson behind him. As Ingram explained, though, he's continued to improve and gain Drew Brees' trust in the passing game.
"I think this year is the first opportunity that I've actually had the chance to be able to go do those things. And I'm working on it, continuing to get better at it," said Ingram, who thinks he has also gained more of quarterback Drew Brees' trust as a pass-catcher.
There's obviously a ton to love about Ingram, and while the Saints do have Spiller and Robinson, if Ingram starts the season off hot, there's no reason to believe the team will look away from him.
(h/t ESPN)