Mark Cuban says he wasn't worried about re-signing Nowitzki: 'Dirk gets what Dirk wants'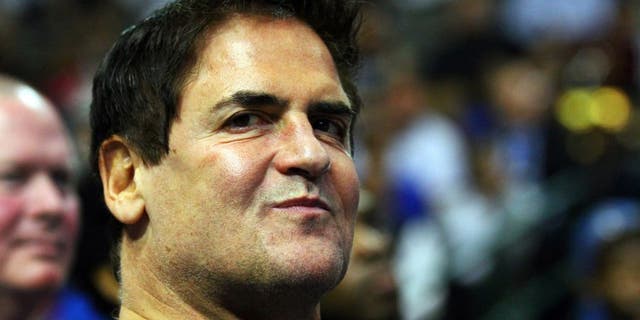 NEWYou can now listen to Fox News articles!
With Tim Duncan and Kobe Bryant officially retired, it's becoming less likely that we will see a superstar spend their entire career with one team.
But listening to Dallas Mavericks owner Mark Cuban, it's safe to say you can add Dirk Nowitzki's name to that list. The outspoken owner told the Boston Globe that the thought of Nowitzki leaving the Mavs never entered his mind.
"Dirk wasn't going anywhere," Cuban said. "Dirk and Dallas, Dallas and Dirk, they're synonymous. I understand and respect why D-Wade did what he did but there was never any doubt [about Nowitzki staying in Dallas], Dirk gets what Dirk wants."
Dallas gave the 38-year-old power forward a two-year, $40 million deal this summer, all but assuring Nowitzki will play his entire career with the Mavericks.
Nowitzki might be the last of a dying breed, especially after what we saw transpire this summer. Dwyane Wade stunned the NBA world when he opted to leave the Heat and join the Bulls after a second consecutive offseason of contentious negotiations. Kevin Durant ended his nine-year run with the Thunder and joined forces with the Warriors, a move that possibly could signal Russell Westbrook's departure from Oklahoma City.