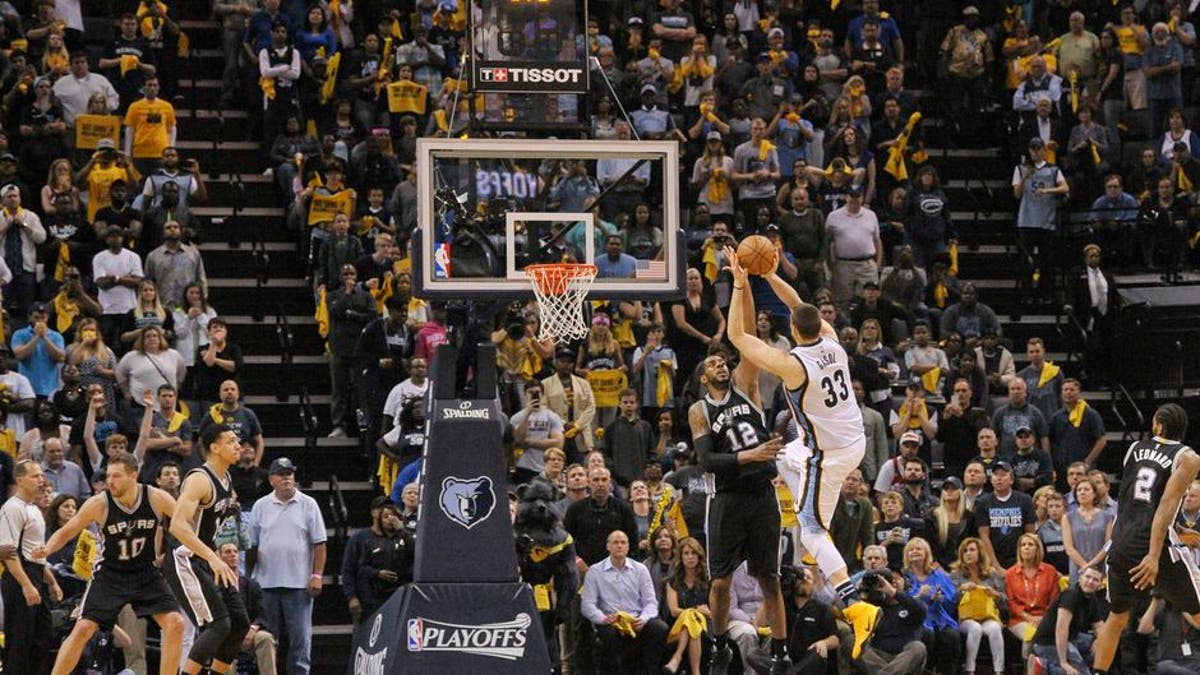 Kawhi Leonard had 43 points and Memphis committed 23 turnovers Saturday, yet the Grizzlies somehow stole a jaw-dropping Game 4 win on a Marc Gasol game-winner in overtime:
Big Spain's roll down the lane gave Memphis a 110-108 victory, capping a ridiculous back-and-forth duel between Leonard (43 points, eight rebounds, three assists, six steals) and Mike Conley (35 points, nine rebounds, eight assists).
Leonard scored16 straight points to end the fourth quarter before Conley nailed a difficult floater to force overtime:
Leonard had a chance to win the game in regulation on the following possession but air balled a long jumper. He also struggled in overtime, committing an egregious turnover in the closing minute to give Memphis a chance, and the Grizzlies capitalized.
While Game 4 was fantastic, it came with a bit of controversy. Late in the fourth quarter, the Spurs were forced to rush a shot following an offensive rebound when the shot clock failed to reset on a miss that seemed to hit the rim, causing the buzzer to sound. Play did not stop for the phantom violation, allowing the Grizzlies to start a fast break the other way.
In a game decided on the final possession, such mistakes naturally loom large in the eyes of fans.