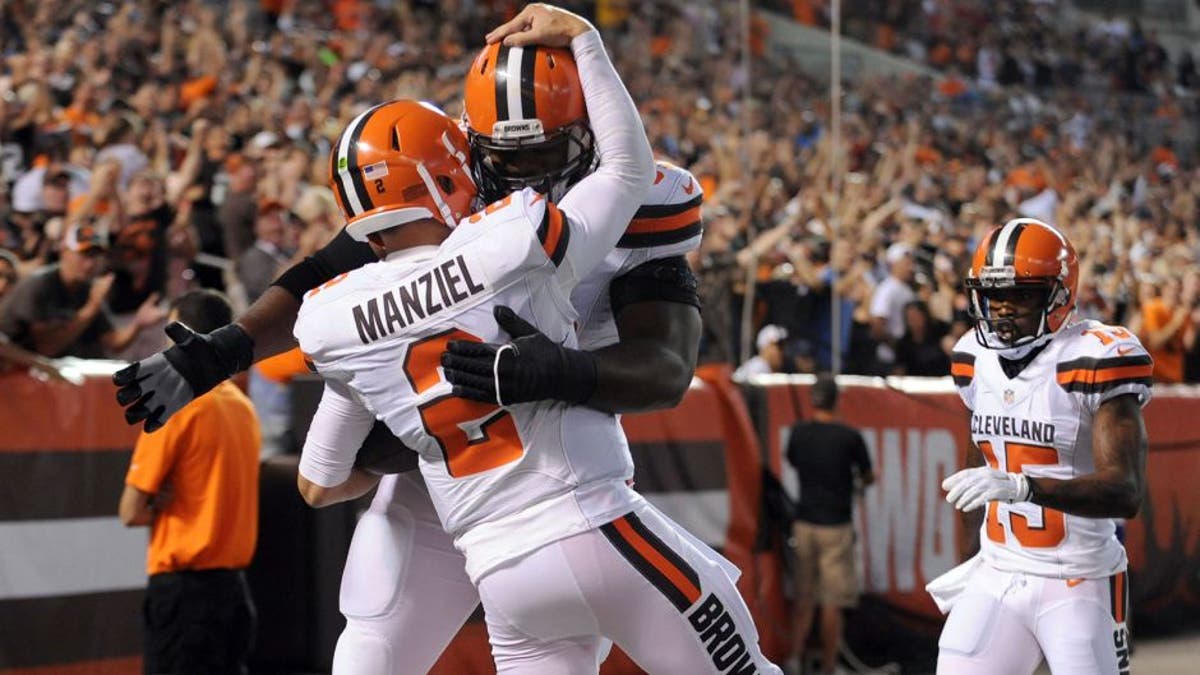 Johnny Manziel showed that he has improved but still has plenty to work on in Thursday's 20-17 preseason loss to Washington.
Manziel played five possessions and completed 7-of-11 passes for just 42 yards. He found the end zone after a Redskins fumble gave Cleveland a short field, scampering 12 yards through a gaping hole down the middle of the field. On the down side, Manziel only led the team to three first downs and his longest completion was 12 yards. He was also sacked once, fumbled a snap, and had one pass batted down.
As for starting quarterback Josh McCown, he led the Browns to a touchdown on his only series of the night. Aided by a 35-yard pass interference penalty, McCown drove the offense 75 yards down the field, completing all five of his passes, punctuated by a two-yard touchdown pass to Travis Benjamin.
Wilbert Montgomery isn't going to be any happier after the performance of his running game. After calling out his backfield for a lack of hunger, Terrance West carried four times for 10 yards and Isaiah Crowell had six yards on four carries.