Major League Baseball, players union agree to HGH testing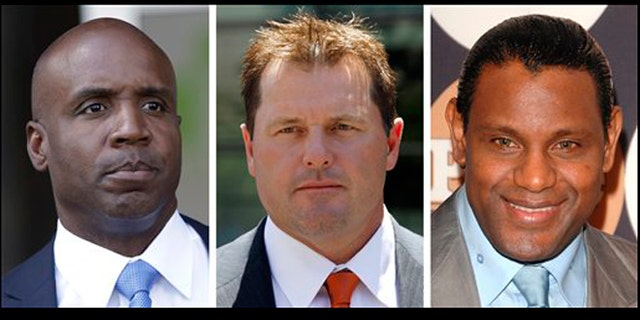 Major League Baseball is cracking down on human growth hormone, just one day after an entire crop of Hall of Fame candidates were snubbed due to widespread suspicion their feats were driven by an older generation of muscle-building drugs.
The league and its players union have agreed to add random testing for the performance enhancer during the season.
"This agreement addresses critical drug issues and symbolizes Major League Baseball's continued vigilance against synthetic human growth hormone, testosterone and other performance-enhancing substances," said MLB Commissioner Bud Selig. "I am proud that our system allows us to adapt to the many evolving issues associated with the science and technology of drug testing. We will continue to do everything we can to maintain a leadership stature in anti-doping efforts in the years ahead."
Players Association Executive Director Michael Weiner said players are not against testing as long as it is conducted fairly.
"Players want a program that is tough, scientifically accurate, backed by the latest proven scientific methods, and fair; I believe these changes firmly support the players' desires while protecting their legal rights," Weiner said.
The announcement came just days after powerful lawmakers summoned Selig to Washington to discuss the state of baseball's testing policy.
"The implementation of robust [performance-enhancing drug] testing programs will protect the integrity of professional sports, as well as player health and safety," read the letter from House Oversight Committee Chairman Darrell Issa (R-CA) and ranking Democrat Rep. Elijah Cummings, of Maryland. "Most importantly, such testing sends a message to young athletes that performance-enhancing drugs of all kinds are not tolerated at the highest levels of professional sports."
Although baseball has cracked down on steroids and HGH in recent years, a reminder of the black eye it received around the turn of the century came just yesterday. Several players who smashed long-held records amid suspicions they were on steroids were snubbed as they became eligible for the Hall of Fame for the first time. They included Barry Bonds, who holds the single-season and career records for home runs, and the two sluggers who vied with him during the heyday of juicing -- Mark McGwire and Sammy Sosa. None have ever been punished or convicted of taking illegal performance-enhancing drugs.
The league's collective bargaining agreement currently allows for HGH testing during the off-season and spring training, but not once games have begun. Minor league players can be tested at any time. Under the current rules, a first positive test for HGH, steroids or any other banned performance-enhancing drug results in a 50-game suspension. A second positive test brings a 100-game suspension, and a third positive test nets a lifetime suspension.