Major League Baseball likely to discuss possible security changes after Boston bombings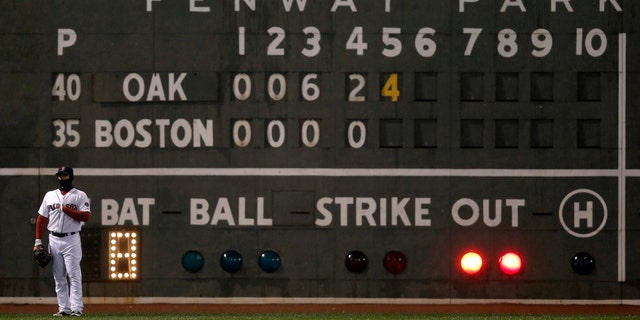 NEW YORK – Stadium operations officials from the 30 big league baseball teams will meet this week and are expected to discuss whether to make any security changes in the wake of the Boston Marathon bombings.
Major League Baseball said the session Thursday in New York was planned before the attacks last week.
"This stadium operations meeting scheduled for later this week was not a product of the incidents in Boston," MLB spokesman Michael Teevan said Tuesday. "It is a part of our ongoing efforts to discuss state-of-the-art security measures with the clubs, and it's standard operating procedure."
Among the security topics that could be discussed are backpacks that fans bring into ballparks.
Each team has different policies for fans, although the general major league limitation on bag sizes is 16 inches by 16 inches by 8 inches. Teams might talk about whether they want to cut that down from the size of a standard school backpack to something such as a laptop carrying bag.
At Yankee Stadium, "briefcases, coolers and other hard-sided bags or containers are not permitted." At Kansas City's Kauffman Stadium, wrapped presents are banned along with cameras with lenses of 12 or more inches. The Orioles ban bags with wheels at Camden Yards.
David Rose, who works in the New York financial world, noticed increased security at Citi Field for the Mets' game Tuesday night against the Los Angeles Dodgers. He came with a standard-sized backpack and got a thorough examination at the gate.
"I've never had anything like that going to a major league game," he said. "They went through everything, they even looked at my wallet. It was like going through security screening at an airport. But after what happened in Boston and the train threat in Canada, people are jittery."
Rose said he hoped the permissible backpack size at stadiums wouldn't be reduced.
"A lot of people come to the ballpark straight from work," he said. "It would be inconvenience to have to leave it there."