Magic Johnson Calls Pau Gasol the 'Best' Big Man in the NBA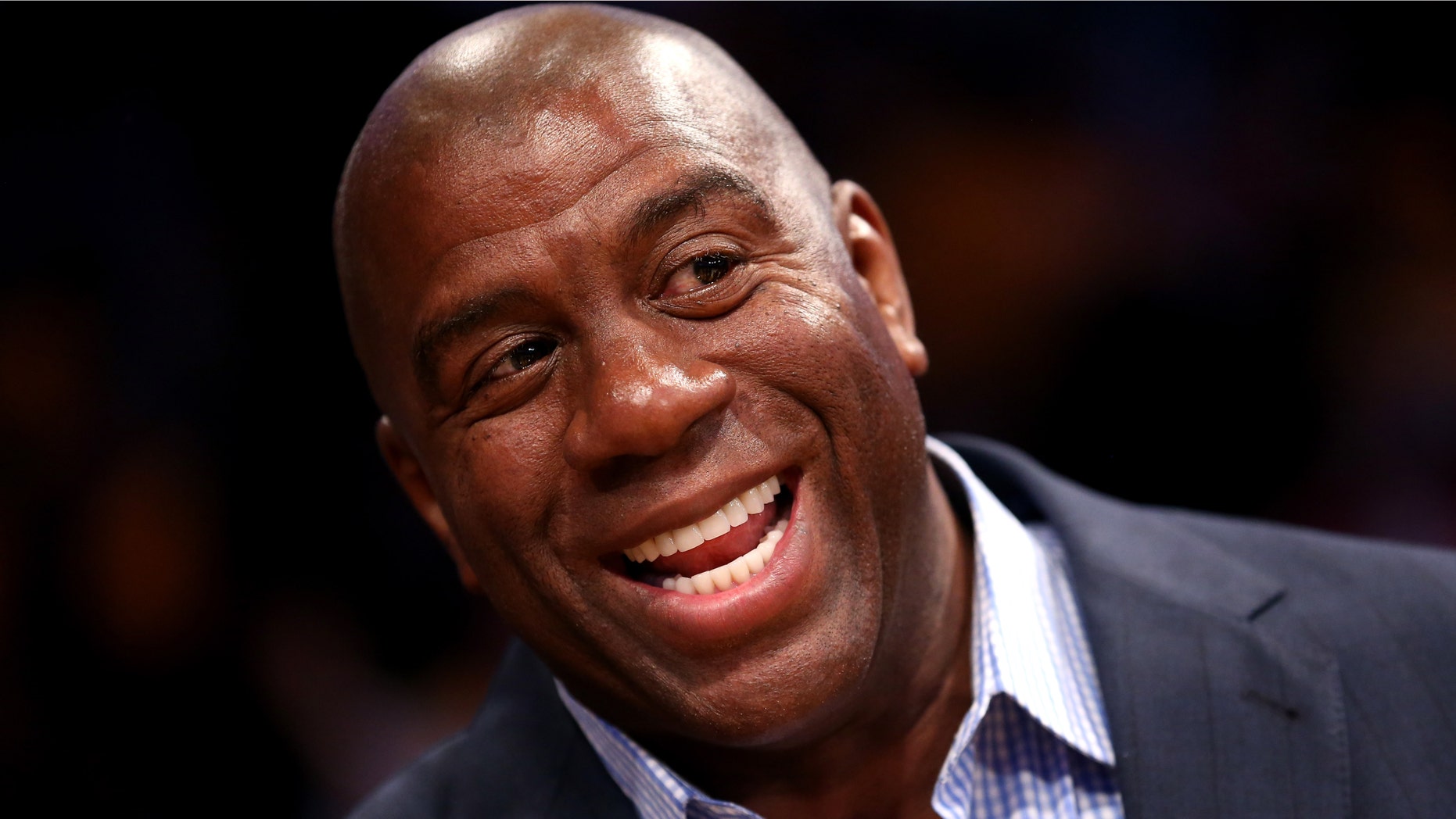 LOS ANGELES – Magic Johnson has been weary of the hiring of Mike D'Antoni as the Los Angeles Lakers head coach since the beginning.
But now, with the team falling 4-8 in the 12 games since D'Antoni's reign, Johnson says this new system "doesn't fit the talent the Lakers have."
Speaking at a Dodger Stadium appearance, while Johson added, "I'm not down on him yet as a coach," he is very critical of the way D'Antoni has played center Pau Gasol.
"You can't run with these guys," he said. "There's one guy who can get up and down the court and that's Kobe (Bryant). You've got to take that ball inside. That's how you win games."
Johnson said the Lakers have two of the best 7-footers in the NBA in Pau Gasol and Dwight Howard, and the offense should revolve around Gasol, who missed his fifth straight game Tuesday night with tendinitis in his knees. Point guard Steve Nash has missed 20 games with a broken left leg he sustained on Oct. 31.
Gasol, to me, is the key to this whole thing.
Johnson called Gasol "the best passing big man in the NBA."
"Gasol, to me, is the key to this whole thing."
"His game is catch it on the low block and face his man," the former Lakers star said. "The first question should've been, 'Where do you like it because that's where I'm going to give it to you.'"
"They've got to put him in a winning situation, because once Gasol starts to play well, I think the team will start to play well," Jonson added. "But you've got to get Gasol going."
When it comes to the Lakers' dismal defense, Johnson agrees with D'Antoni and Bryant.
"We can score points but the defense is breaking down," he said. "We have to correct our defense. Every night guys have to come with passion and urgency."
Johnson said he thinks that once Gasol starts playing well, the Lakers will follow suit with Nash's help.
"This is one of the most challenging stretches of my 17 years, and the most baffling, too," a puzzled Bryant said after losing to the Cavs. "We have the talent and personnel to do it, but we're not, and it's baffling. It's extremely frustrating.
"It doesn't make any sense. We're still finding ways to lose games."
Based on reporting by The Associated Press.
Follow us on twitter.com/foxnewslatino
Like us at facebook.com/foxnewslatino